Posts Tagged 'ducati 1199 panigale'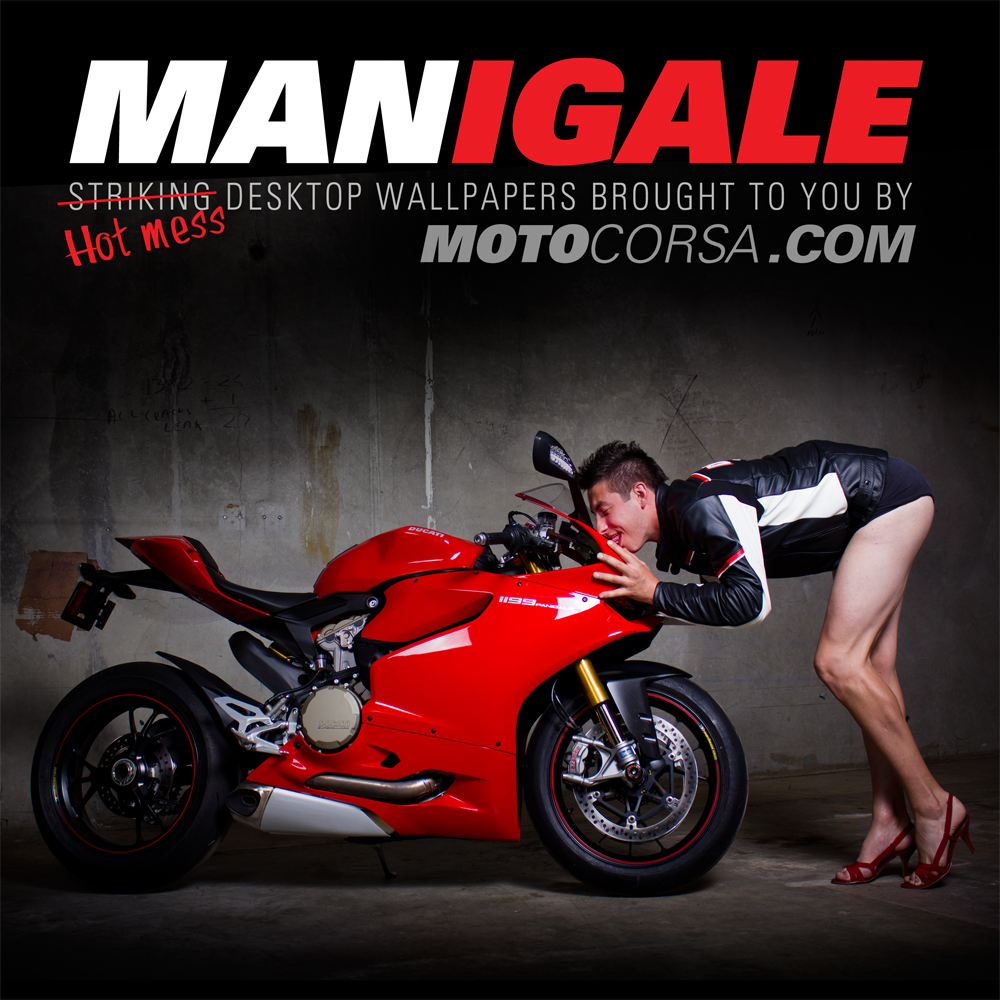 The Ducati 1199 MANigale parody photoshoot. Photographed by Alicia Mariah Elfving of MotoLady for MotoCorsa in Portland, Oregon. I photographed a beautiful lady, Kylie Lewallen, and the amazing new Ducati 1199 Panigale together 'in studio' for MotoCorsa! They're all up for free download so check them out! Pacific Northwesterners! Lend me your ears! The 1199 Panigale release is tonight, 9pm @ MotoCorsa. Come stop by, have some food and drink, and see the freaking awesome new motorcycle. Details are on the calendar page.  Oh yeah, and I made this awesome flier. 😉