Posts Tagged 'powder coat'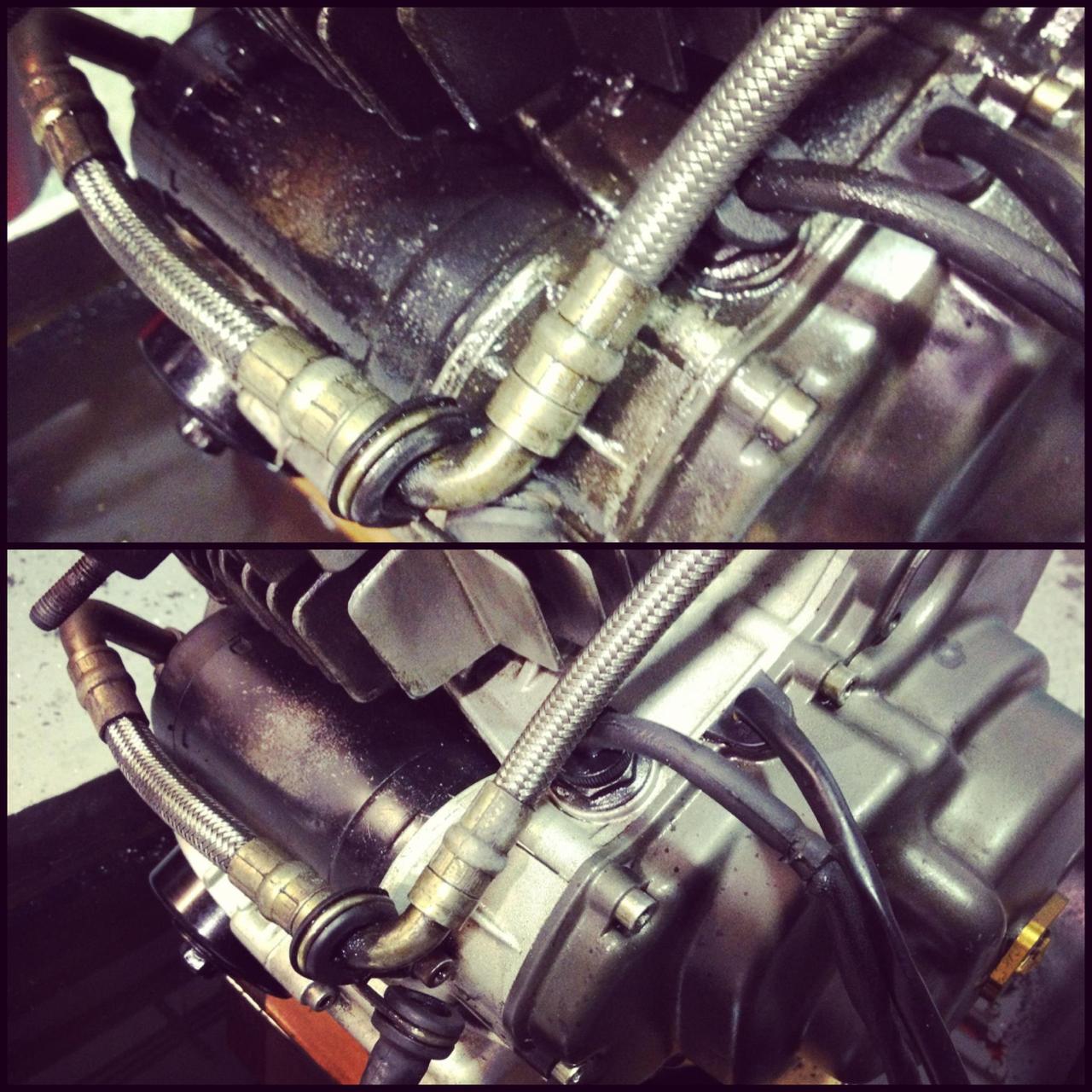 Well, I made a lot of headway today on the Monster Project. Cleaned the engine for a good three hours.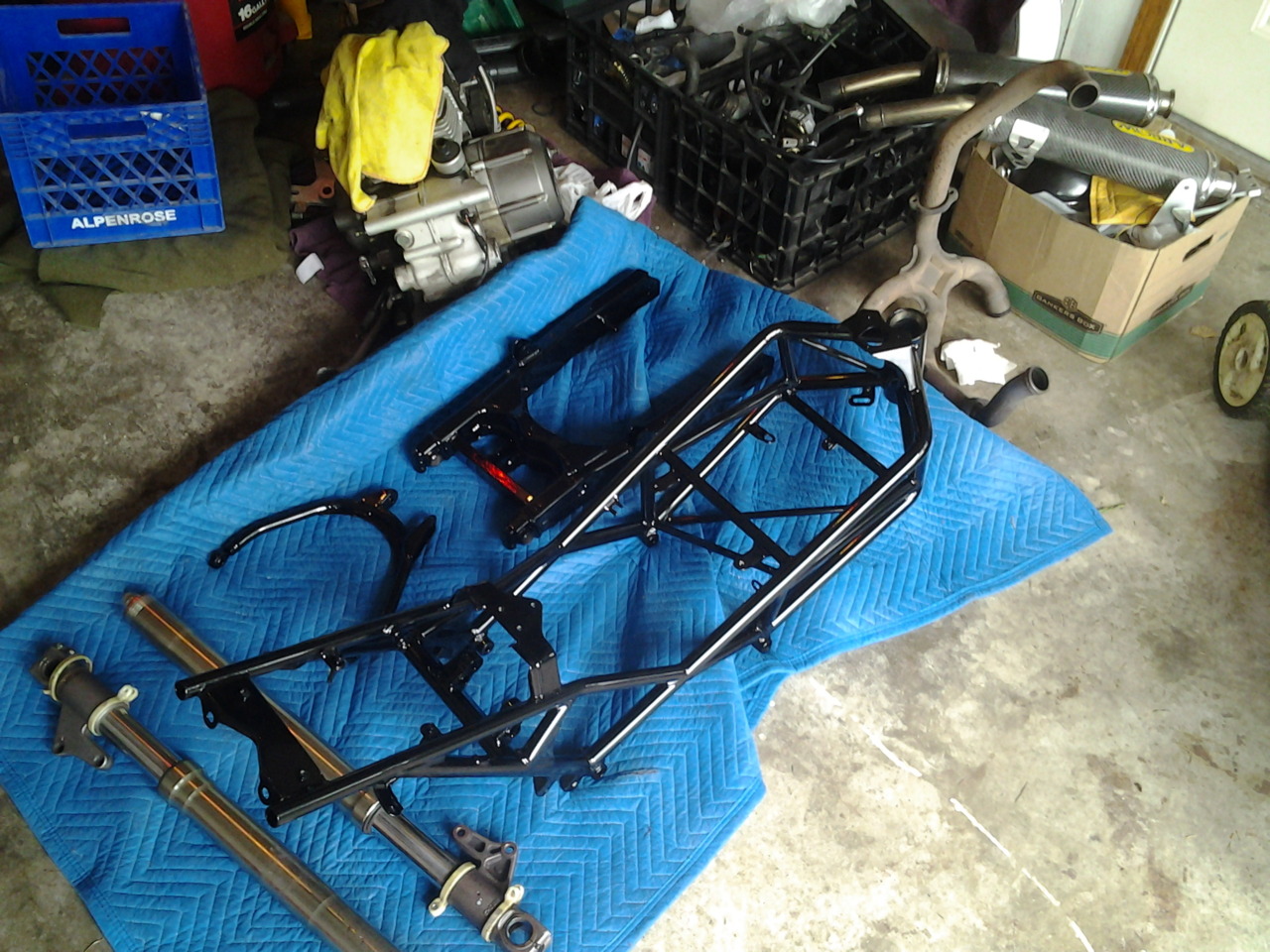 Monster project progress! Frame and swingarm are back from powder coat (the hugest thanks to Justin Knauer at Icon) and looking sleek and sexy in black! Almost all my motorcycle is in this photo, minus tank and body work… Some more really cool updates coming soon.