Posts Tagged 'spectre apparel'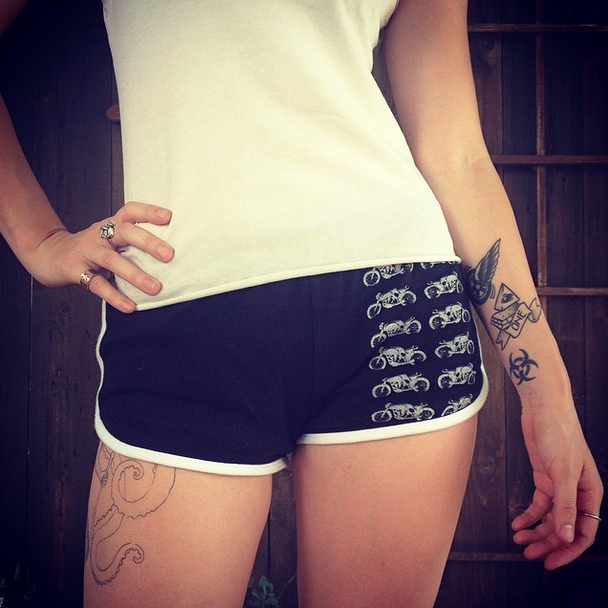 Sporting cafe racer hot pants when it's crazy warm out is the stylish and smart thing to do. Fun at MotoCorsa trackday today- I stopped by for a bit to say hello to everyone. Ended up riding the minibike around the pits in my super safe shoes and rockin' Spectre Apparel Triumph tee. Meanwhile Chris cooled down after Marshall sessions with a nice wet face towel.