The Distinguished Gentleman's Ride: Ladies Love It Too
This year the creator and mastermind of this dapper charity ride, Mark Hawwa, invited me to be an ambassador for the Distinguished Gentleman's Ride (gentlemansride.com).
Now, I'm not a Gentleman, but I can definitely be very gentlemanly, and I do clean up pretty well. DGR is not just for the men-folk, it's for all gentlefolk. Do you ride a vintage bike, a cool cafe, custom, styling ride? Do you want to dress to the nines and zip around with a group of instant friends, and help raise money for charity same time? Well, get to it already!
This year the ride takes place on Sunday, September 28th worldwide.
Chances are there's already a ride organized somewhere near you. Hit
the Distinguished Gentleman's Ride website
to check for details in your location (map is on the front page). To participate, all you do is have to look good, ride a spiffy bike, and show up. There are over 197 rides planned across 46 countries to help find a cure for Prostate Cancer.
If you're familiar with "Movember" the fundraising is set up a similar way. Pledge money yourself, or ask folks to help you raise money and pledge to yourself and your team.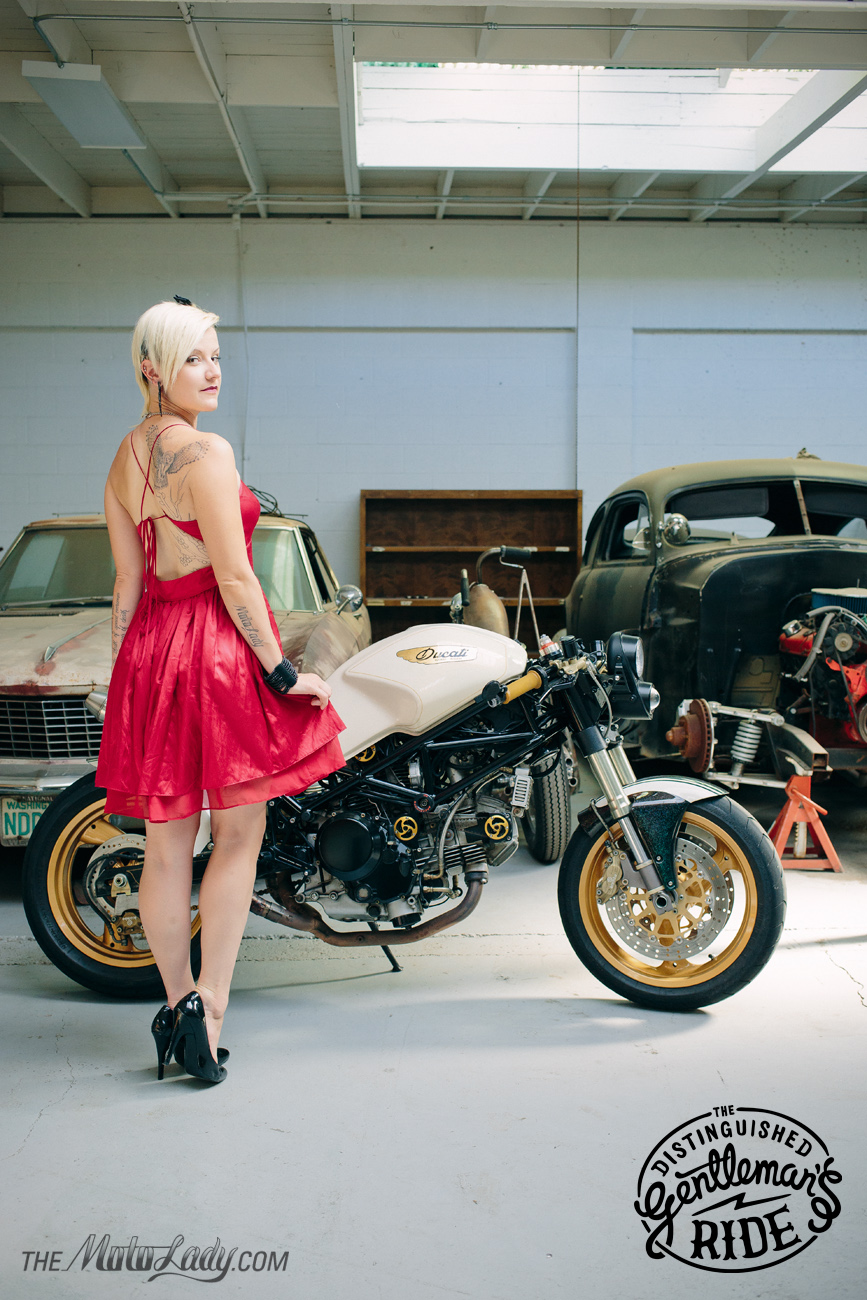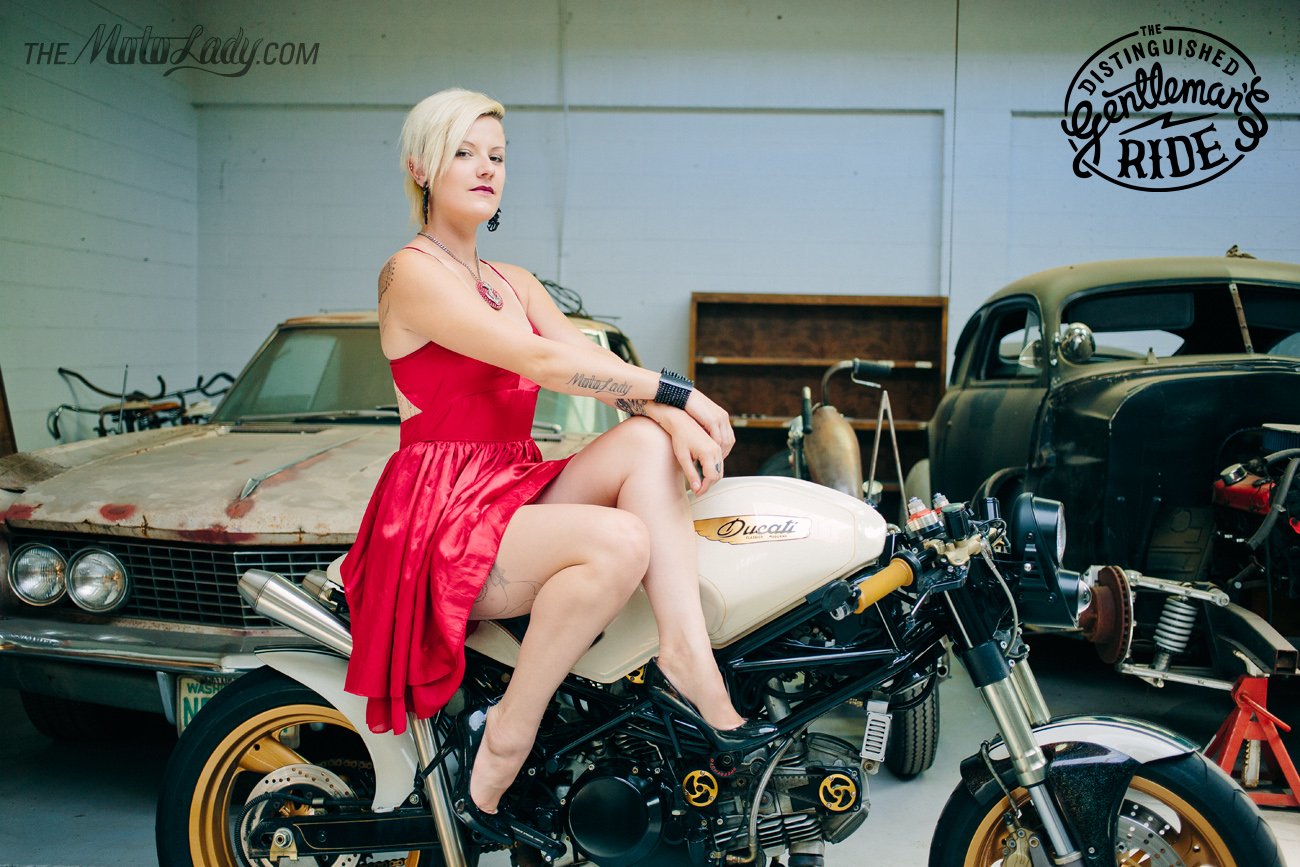 The ride is designed to be a spectacle, as well as fun, for participants and onlookers.
"The DGR is an international event for Classics, café racers, bobbers, trackers, customs, modern classics, classic scooters & undefinable 2/3 wheeled machines."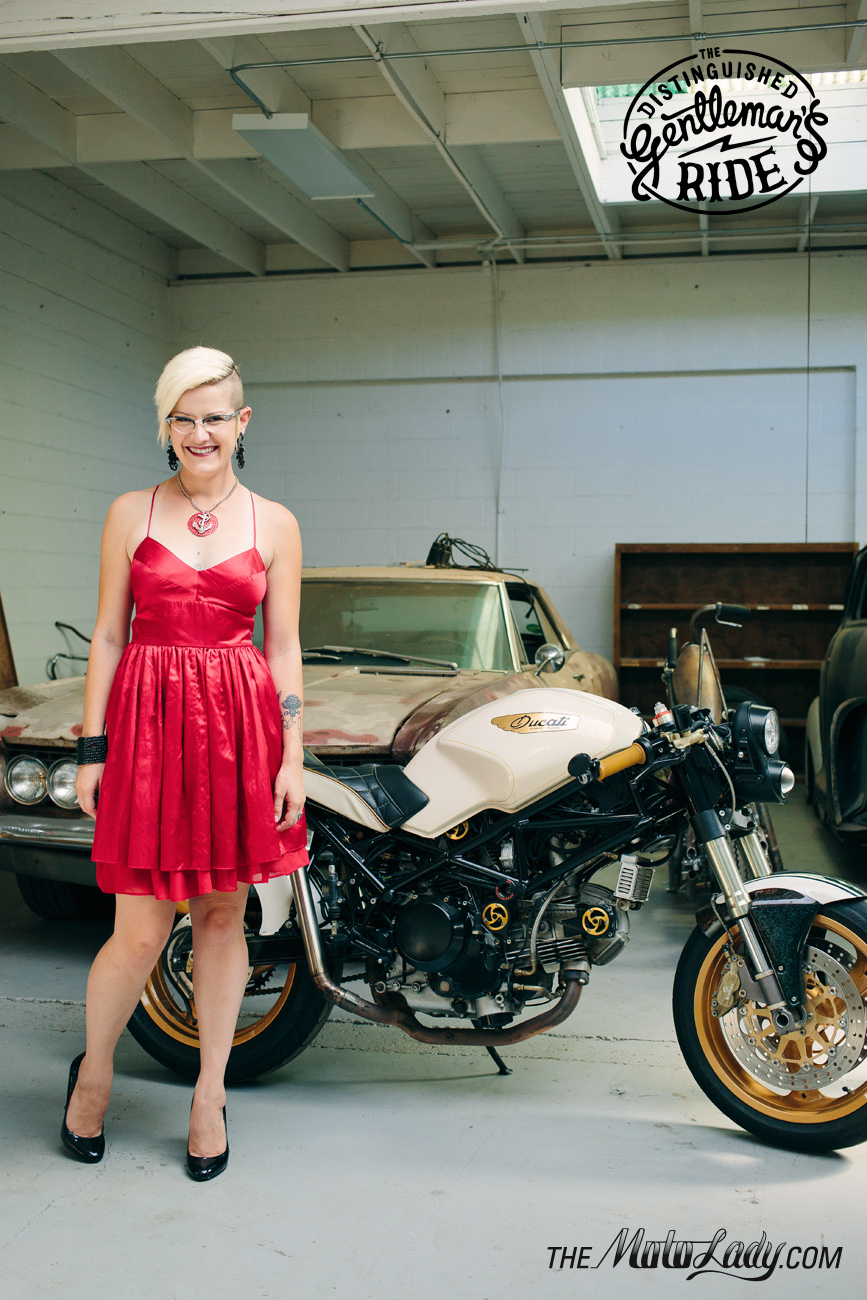 So, hop on board the helping-others bandwagon, and sign up for a ride.
Now, enjoy these two outtakes from my fun shoot with Scott G. Toepfer (sgtoepfer.com) at the compound in which I live and work in Ventura, CA.
Posted on August 21, 2014 in Blog, Events, News & Features by Alicia Mariah Elfving