DGR London: The Duchess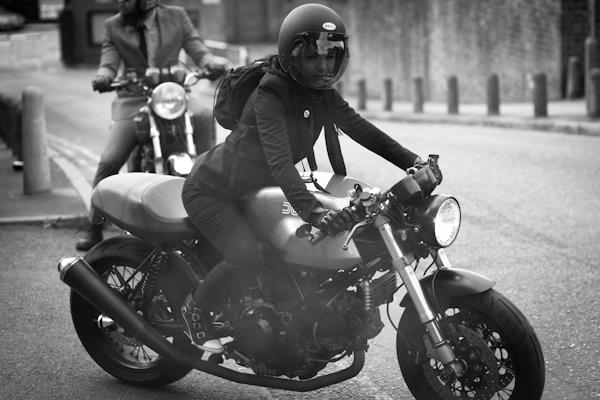 The Distinguished Gentleman's ride was not just for the gents. Look at this motolady (known as "The Dutchess") representing women motorcyclists in London.
(Big thanks to Dutch Von Shed for sending this my way.)

MotoLadies unite! Hannah Johnson, me, and Janell Mattson outside MotoCorsa. We're holding the book "Chicks on Bikes" by Christina Shook.
Posted on October 11, 2012 in Events, MotoLadies by Alicia Mariah Elfving