The Horizon Tour Road Trip Sub-Website!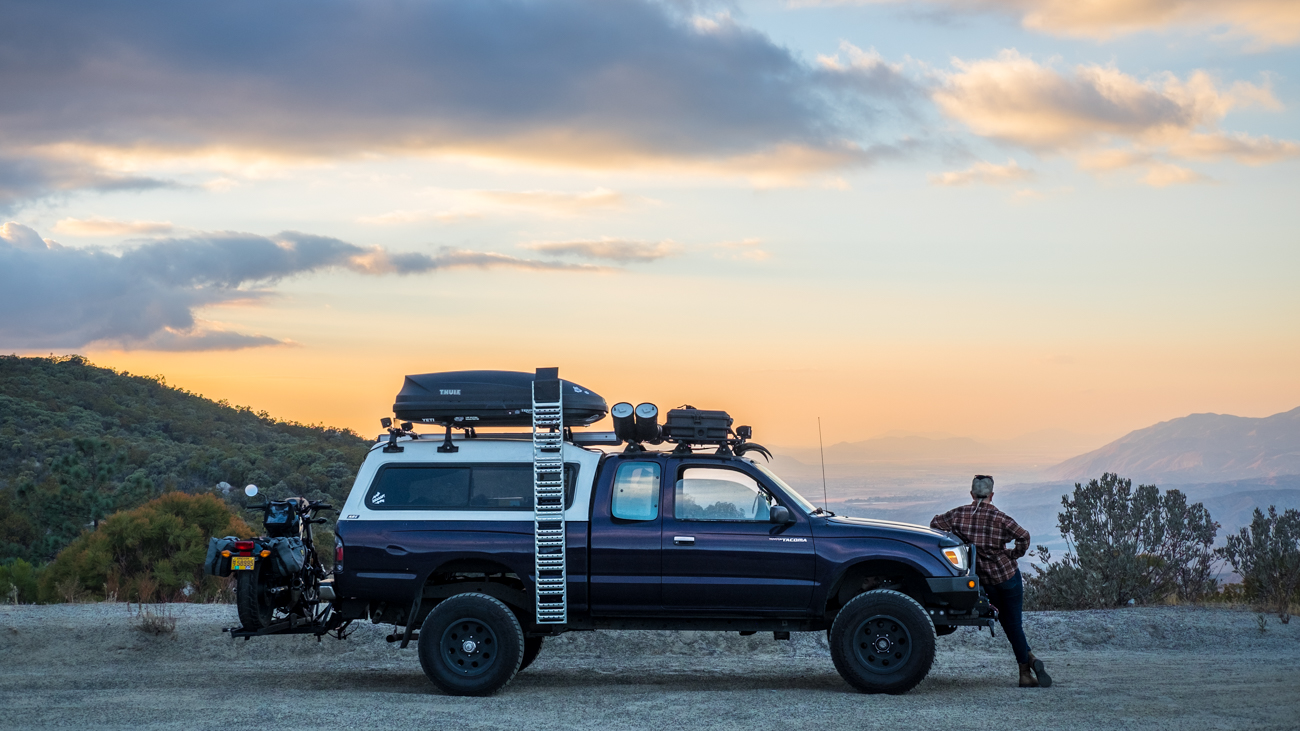 The Horizon Tour road trip–six wheels, six legs, six months. MotoLady on tour.
One month ago I took off in my overland-kitted 98 Toyota Tacoma named the Purple Prius Eater, fully equipped with a custom made hitch-mount swing-out motorcycle carrier for my new Honda Rebel. The road trip is called the Horizon Tour.
The trip will take me all around America with my truck, motorcycle, and old-lady dog Akila. Equipped with Sena video cameras and my Fujifilm XT1, I'll be creating photo galleries and videos of women riders, custom motorcycles, and so much more.
Because I want to keep the MotoLady website motorcycle-centric, I created a sub-domain of the website for the Horizon Tour content. While I'm on the road I'm going to be meeting up with talents of all types… photographers, survivalists, builders, writers, the list goes on! Make sure to follow my personal instagram @alicia_elfving as well as visit the Horizon Tour sub-website to follow along.
Please feel free to send me destination suggestions! Everything from camp spots to motorcycle shops, I'd love to hear from you. You can use the MotoLady contact page, or head over to the Horizon Tour contact form.
And don't worry… tons of photos of rad women motorcyclists will appear here like in the olden days!

A childhood photo of the world's only female Ducati Master Tech, Hannah Johnson, hanging out with biggol' bikers.
Posted on November 6, 2017 in Blog, News & Features by Alicia Mariah Elfving
One Comment

for "The Horizon Tour Road Trip Sub-Website!"