Artist Thunder Voice Eagle with the Indian Head Penny Ring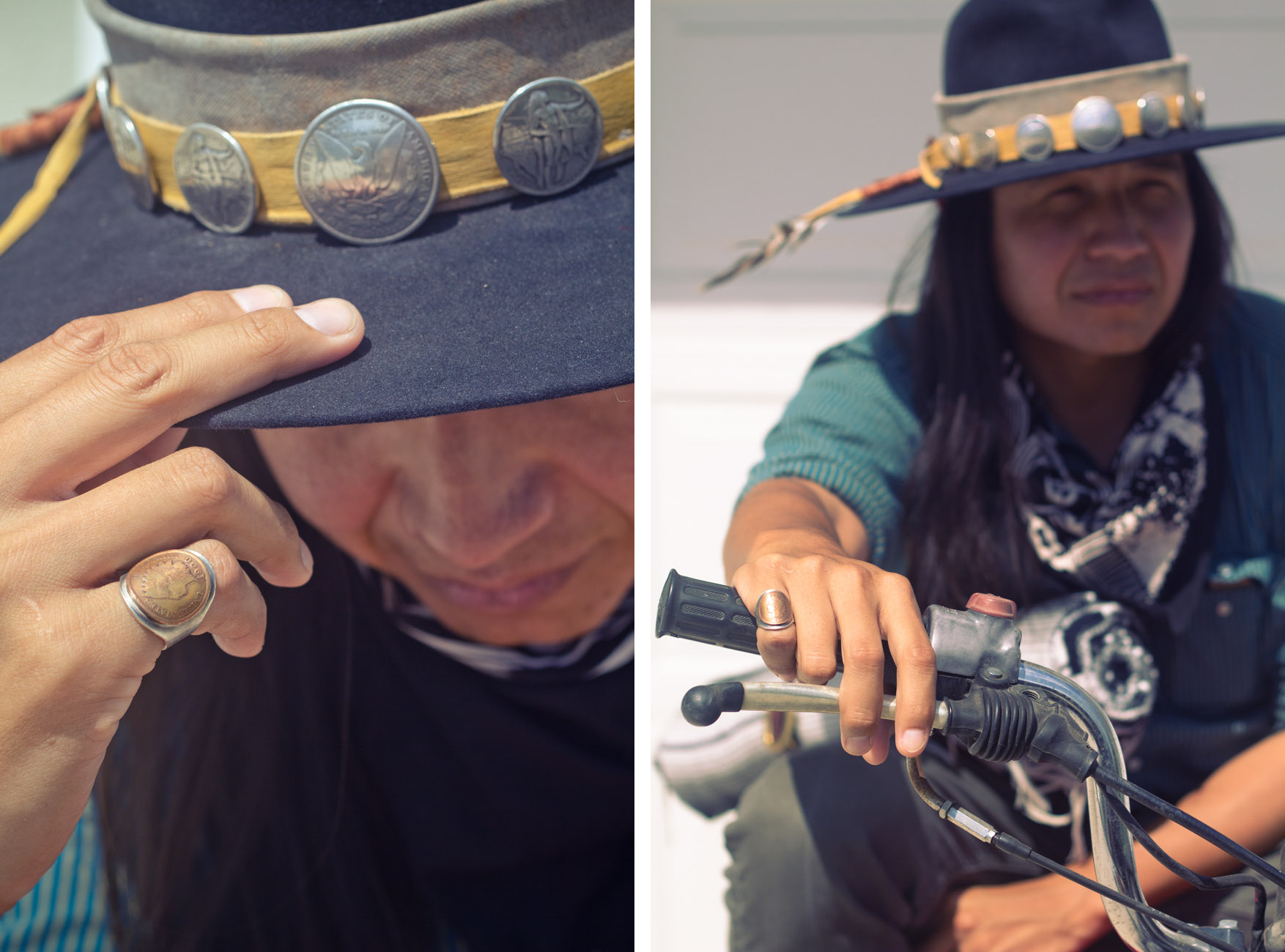 Mini photoshoot with artist Lehi Sanchez sporting his new MotoLady + Silver Piston Indian Head Penny Ring!
Artist Lehi Sanchez, also known as Thunder Voice Eagle, was nice enough to pose for some photos featuring his new Indian Head Penny Ring. Designed by Silver Piston and MotoLady together, it features an Indian head penny from 1901; the same year Indian Motorcycles was founded. See close up photos (or buy your own) in the shop. The penny is shaped and mounted on a sturdy silver band that sits flush around your finger and fits comfortably under motorcycle gloves by the oh so talented Steve West in Atlanta, Georgia.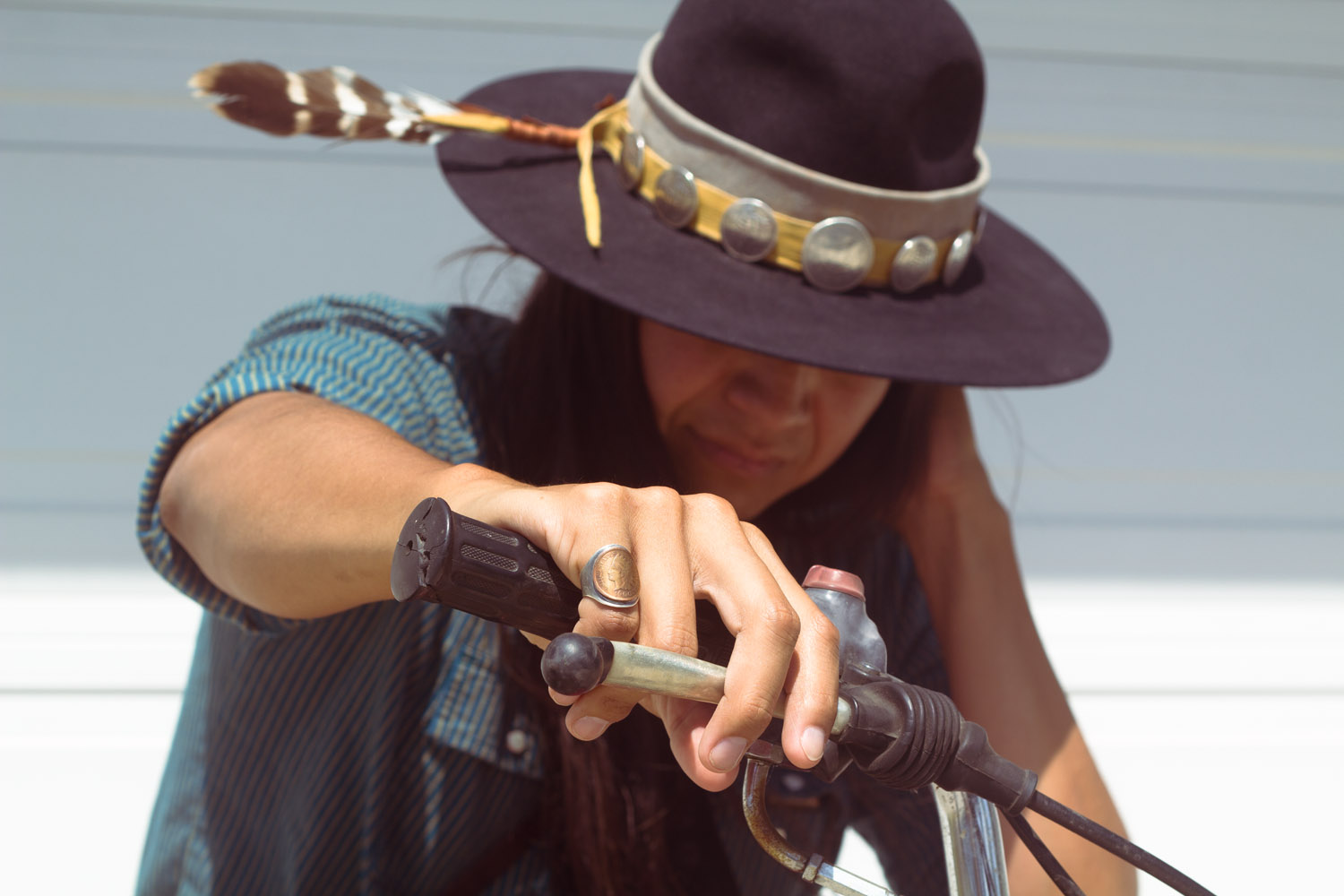 The Indian head penny itself was minted in America from 1859 to 1909, designed by James Barton Longacre, the Chief Engraver at the Philadelphia Mint. During these years, the penny was an extremely popular form of currency and often got a lot of wear and tear. In 1909, it was replaced by the currently circulated and well known Lincoln Head Penny.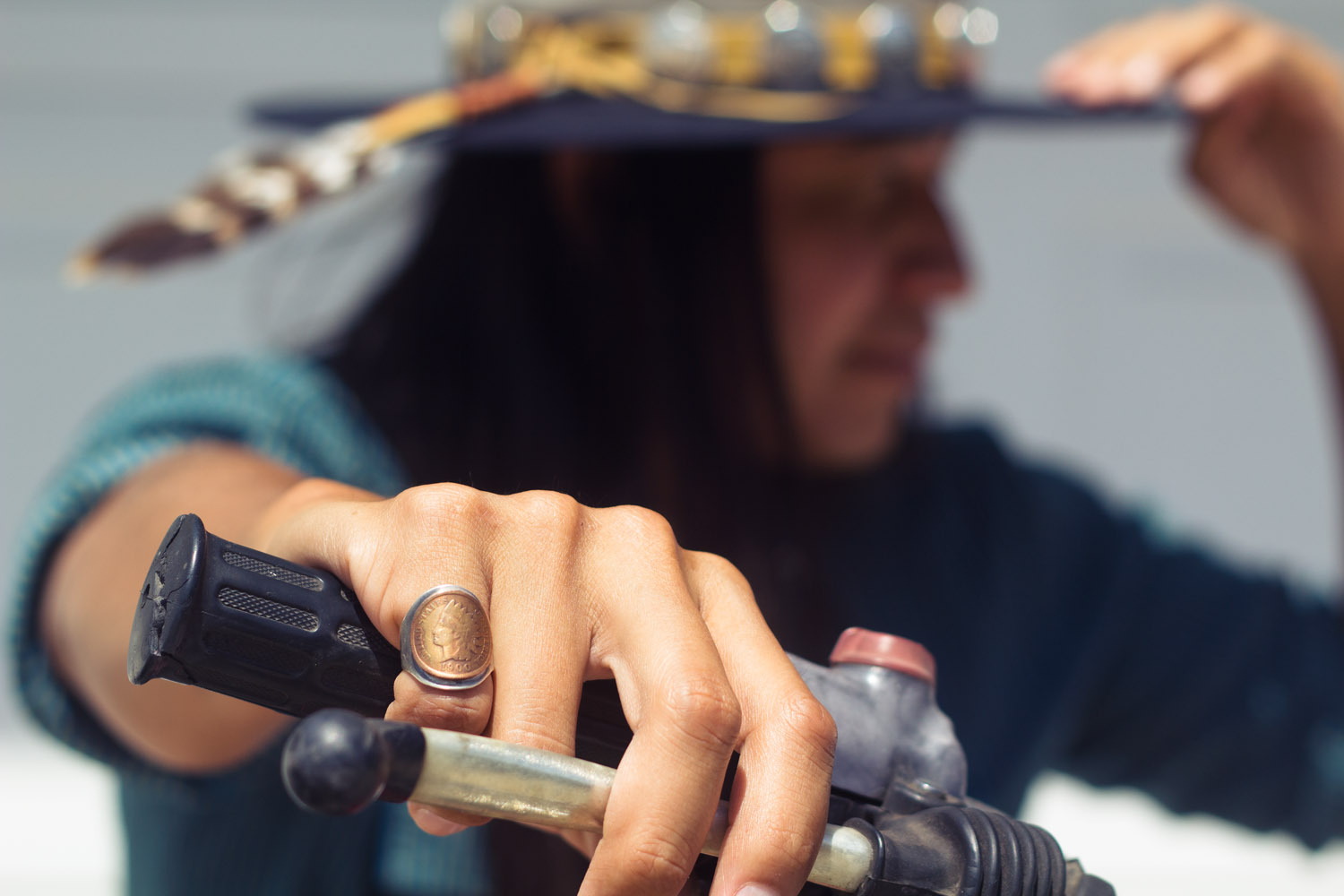 Lehi's artwork is pretty magical- no other way to describe it. You can check out a few of his pieces at the bottom of the page. It features ethereal landscapes, contemporary symbolism with Native American history and style, and incredible details in shading.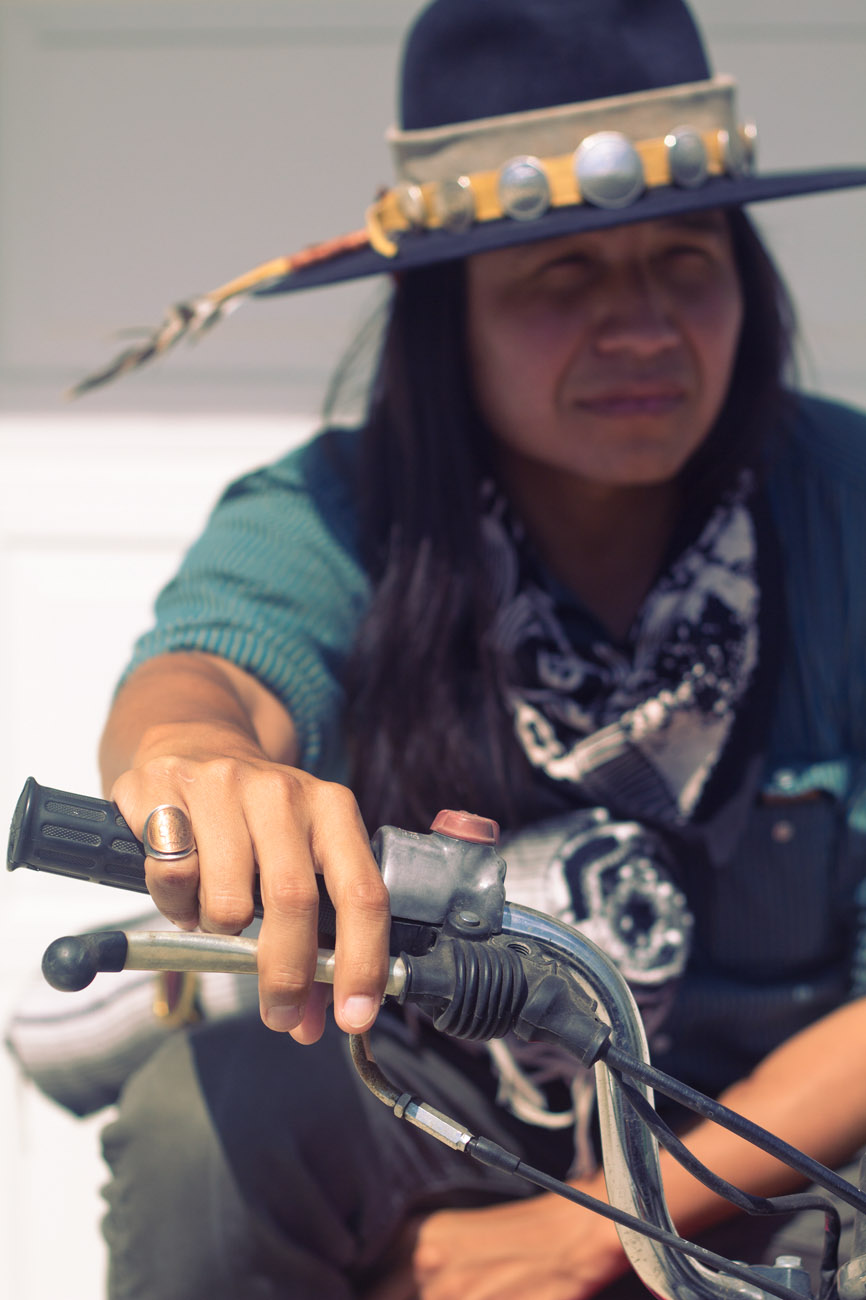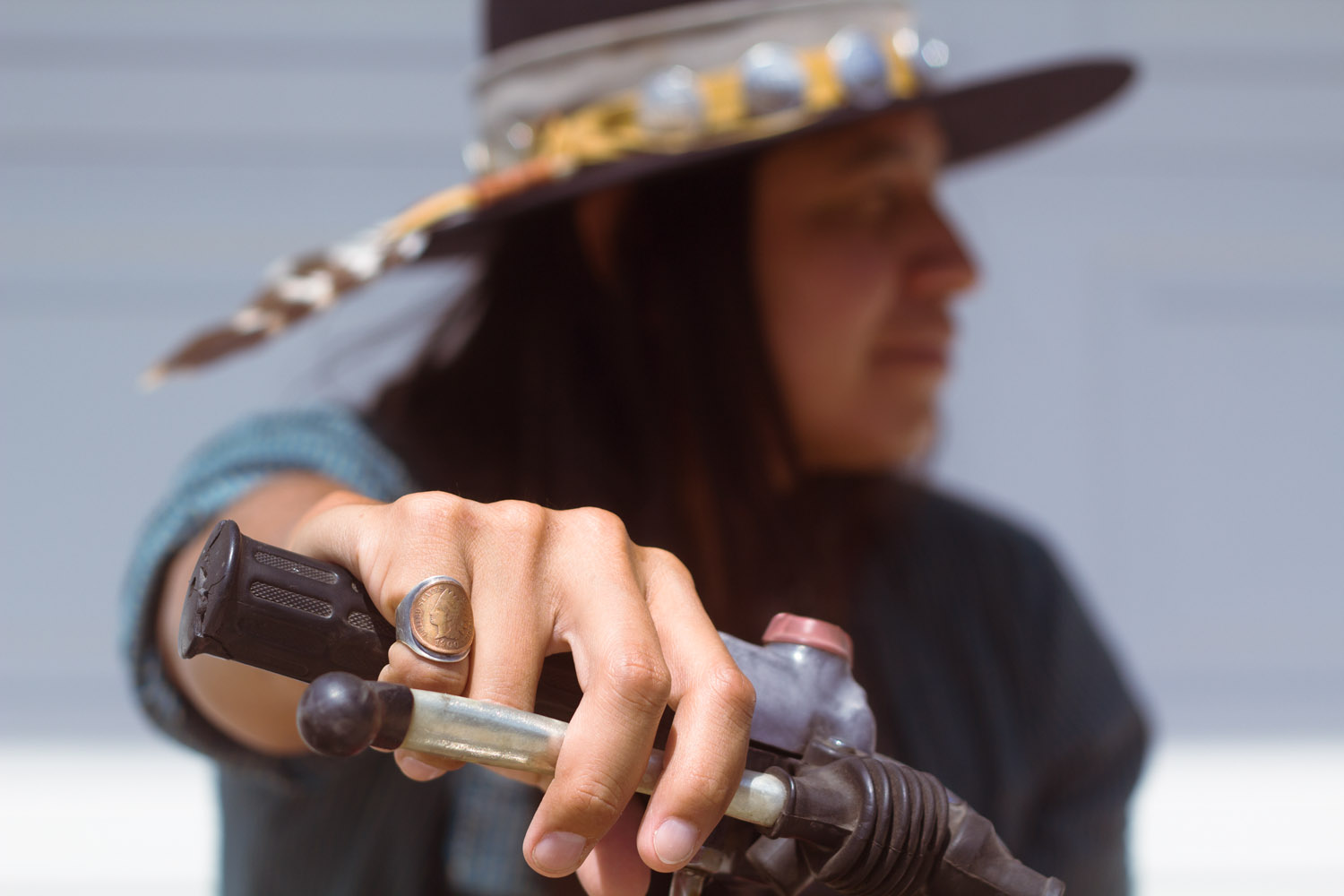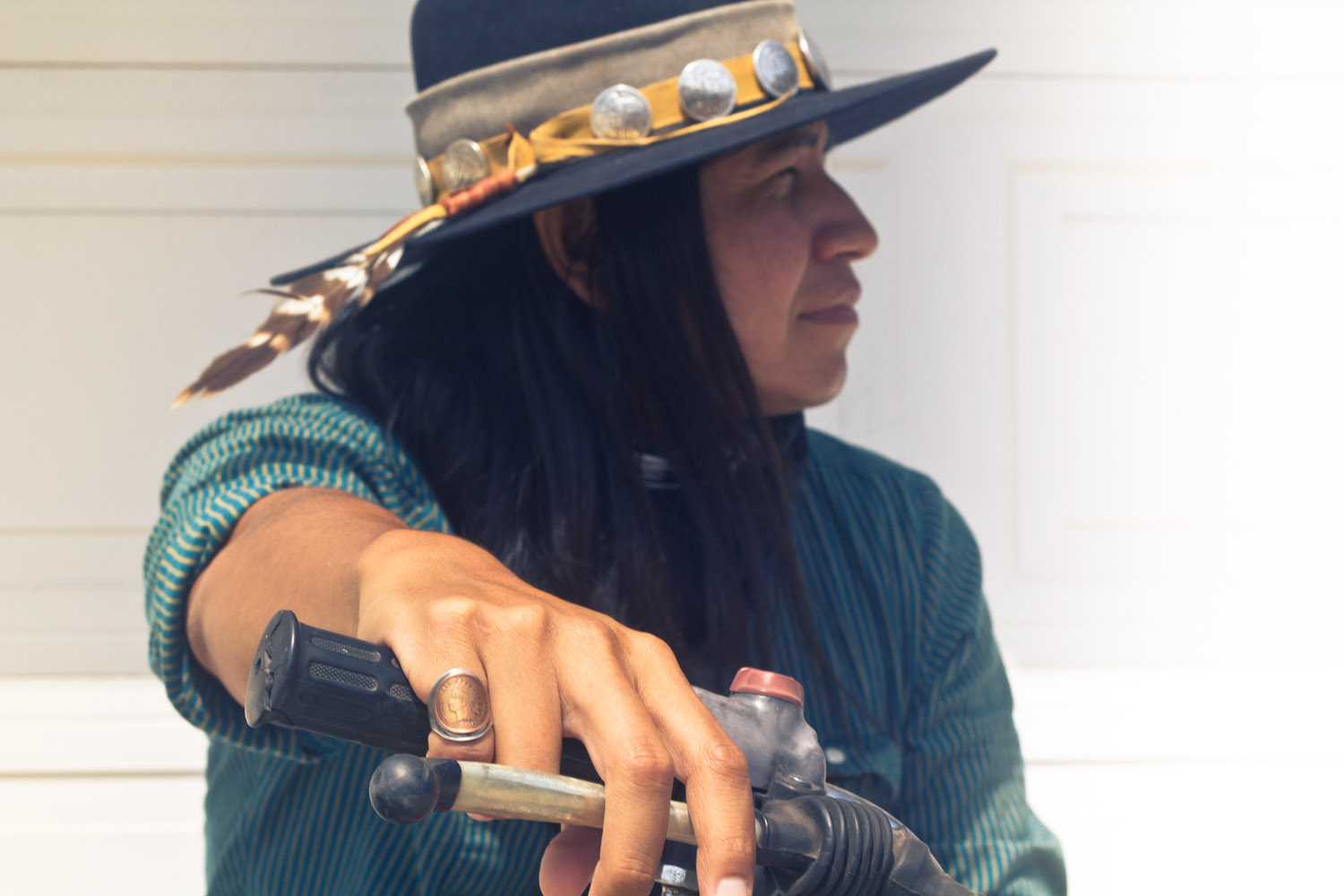 The MotoLady + Silver Piston Indian Head Penny ring is available in the MotoLady Shop for $125. Visit the maker's website at silverpiston.com.
A small sample of the Thunder Voice Eagle art collection. More about the Lehi's work at thundervoiceeagle.weebly.com and instagram @_thundercloud_.
Photographs by Alicia Mariah Elfving, copyright themotolady.com 2015.
related:

MotoLadies unite! Hannah Johnson, me, and Janell Mattson outside MotoCorsa. We're holding the book "Chicks on Bikes" by Christina Shook.
Posted on October 28, 2015 in Blog, Fashion by Alicia Mariah Elfving