Quick Tip For Tapping Threads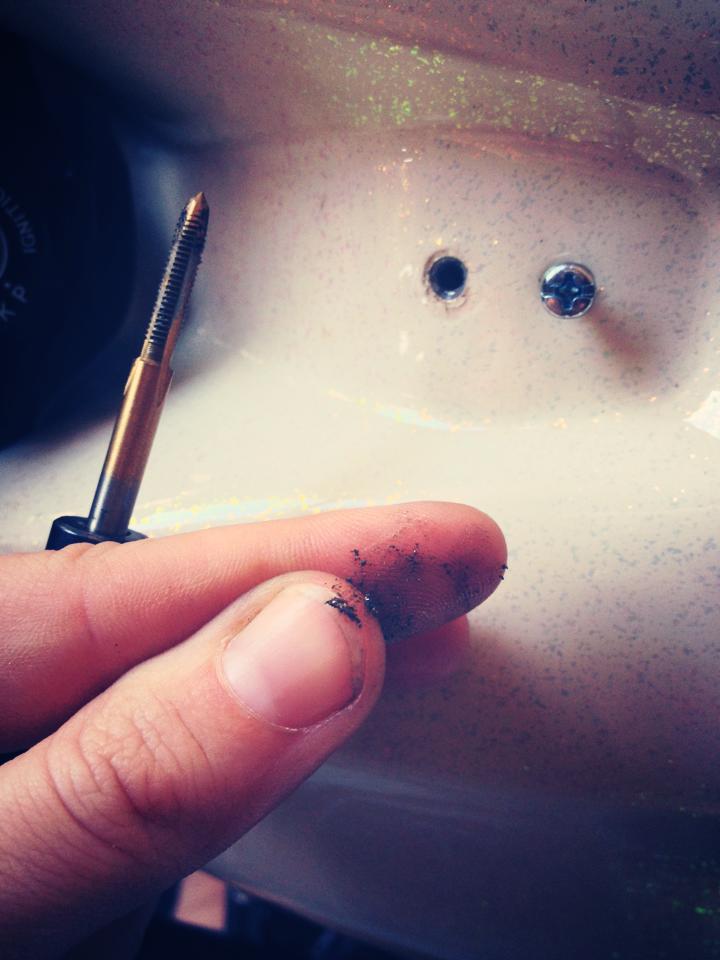 For those of you who don't have loads of mechanical experience and are still learning like me- here's a quick trick for tapping threads.
In the case of my Monster- some clear coat got all up into the threads of the tank strap mount holes making replacing the screws a bit sketchy. The last thing I want to do is mangle the threads and have to helicoil something in such a delicate area.
Apply a little bit of drill/tap lube (just a little bit) to your tap before screwing it in so that it picks up all the dust/metal shavings/dirt and also makes it easier to cut through whatever is blocking up your threads (such as rust). Very effective.

MotoLadies unite! Hannah Johnson, me, and Janell Mattson outside MotoCorsa. We're holding the book "Chicks on Bikes" by Christina Shook.
Posted on October 31, 2013 in Blog by Alicia Mariah Elfving