Orange County Fair Flat Track Races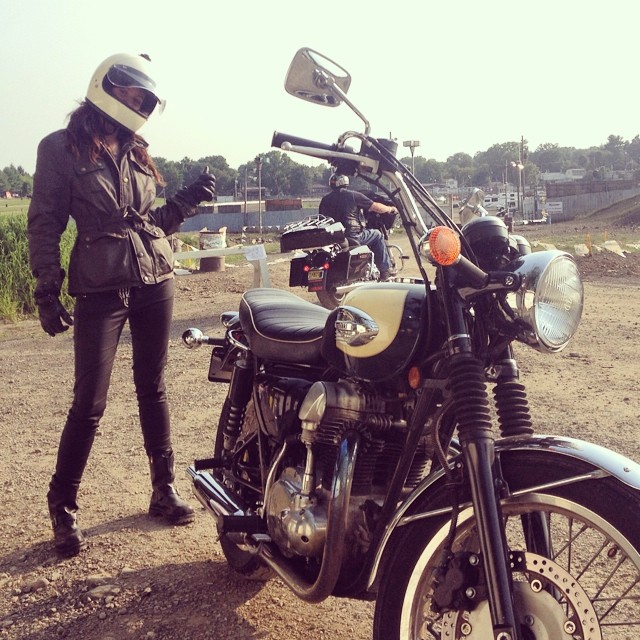 "Truck in the shop? Bike on the fritz? hitch a ride with Kim Kenney and head to the Orange County Fair flat track races!" A styling ride, indeed. Kawasaki W650 motorcycles… they look like Triumph's if you don't pay attention. Pretty rare, super rad.
Orange County New York, not California… for those curious. Photo by the rockin' Corinna Mantlo.
[ more from Corinna Mantlo | New York ]

Um, so the Honda RC-51 is a fun bike… no surprise there eh?
Posted on July 28, 2014 in Events, MotoLadies by Alicia Mariah Elfving
One Comment

for "Orange County Fair Flat Track Races"