Trophy Motorcycles 5 Year Desert Party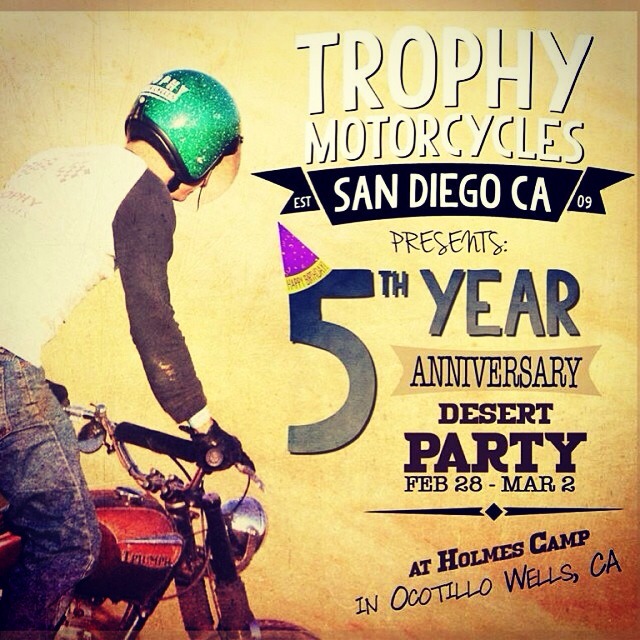 Desert Party in Ocotillo Wells, CA from Feb 28th to Mar 2nd 2014 for the 5th Anniversary of Trophy Motorcycles (website). 
Trophy is a vintage motorcycle shop in San Diego that specializes in Triumphs and other British bikes. Restoration, parts, etc. They lent me a vintage desert sled for my shoot with Lanakila for the Women's Moto Exhibit, and are all around good guys.
Plus, it's a great excuse to braap around in the desert! Camping at Holmes Camp is free with nice bathrooms and hot showers, but vehicles need plates and/or stickers- all vehicles, RVs, bikes (of course), tents, etc are welcome. (More info on their blog.) 

Um, so the Honda RC-51 is a fun bike… no surprise there eh?
Posted on February 1, 2014 in Blog, Events by Alicia Mariah Elfving