Upcoming Moto Envy Show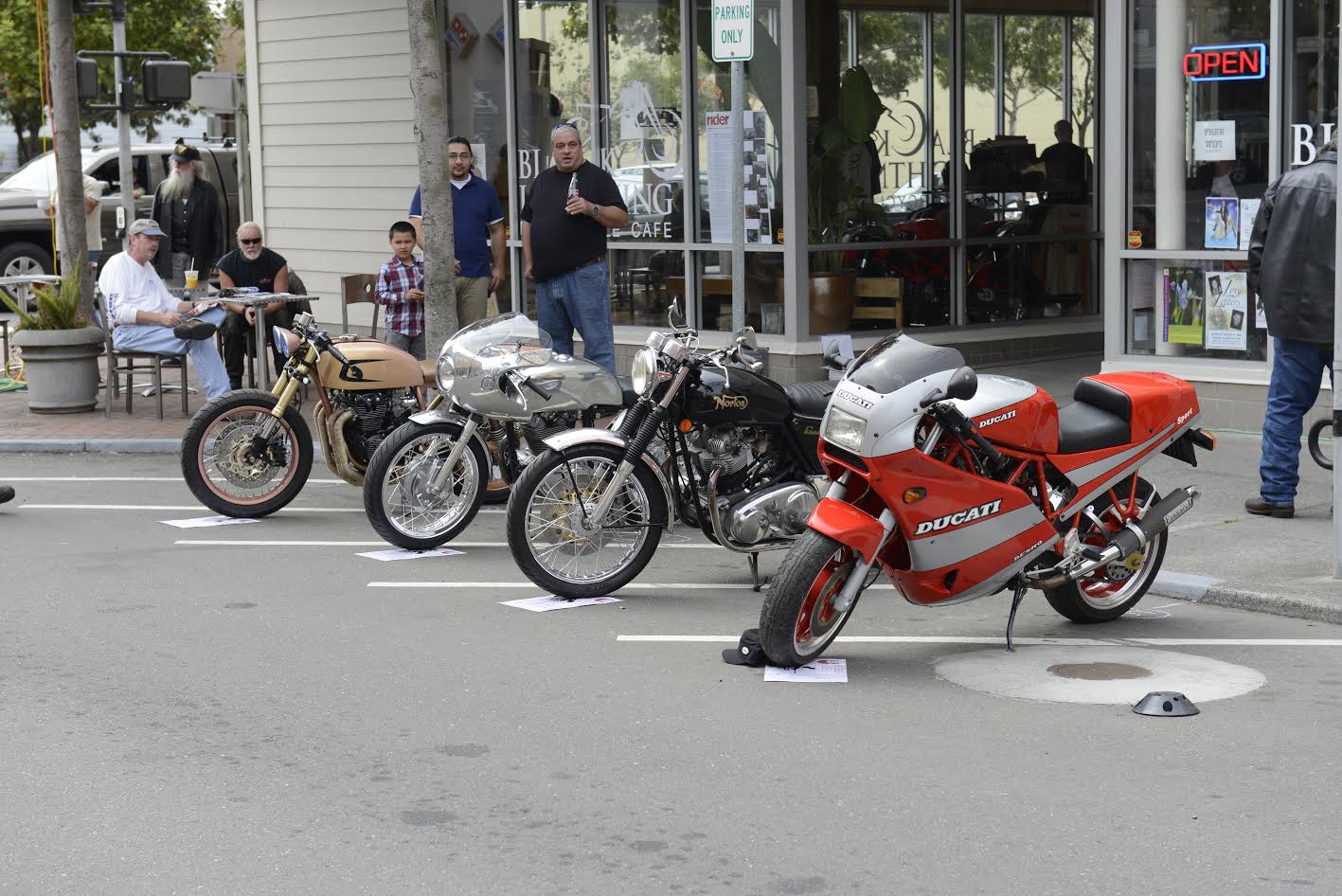 The Moto Envy show is coming up on Saturday, September 12th in Northern California.
Taking place at the Black Lightning Motorcycle Cafe in Eureka from 3p to 7p (440 F Street)- there will be a ton of beautiful bikes on display, trophies, music, a slow race, and a custom Ducati 748 giveaway! Plus, admission is free, and I'll be one of the bike judges!
The Phoenix Project is a volunteer fueled motorcycle build headed by my buddy Trinia of Hinterland (the ladies who print my apparel). This year they're building a custom streetfighter 748 that will be raffled off and proceeds given to the CASA Charity of Humboldt.
Take a ride and come join the fun!
More info on the BLMC website.
related: 

Um, so the Honda RC-51 is a fun bike… no surprise there eh?
Posted on September 2, 2015 in Events, News & Features by Alicia Mariah Elfving