Valerie Thompson's Speed Record At Bonneville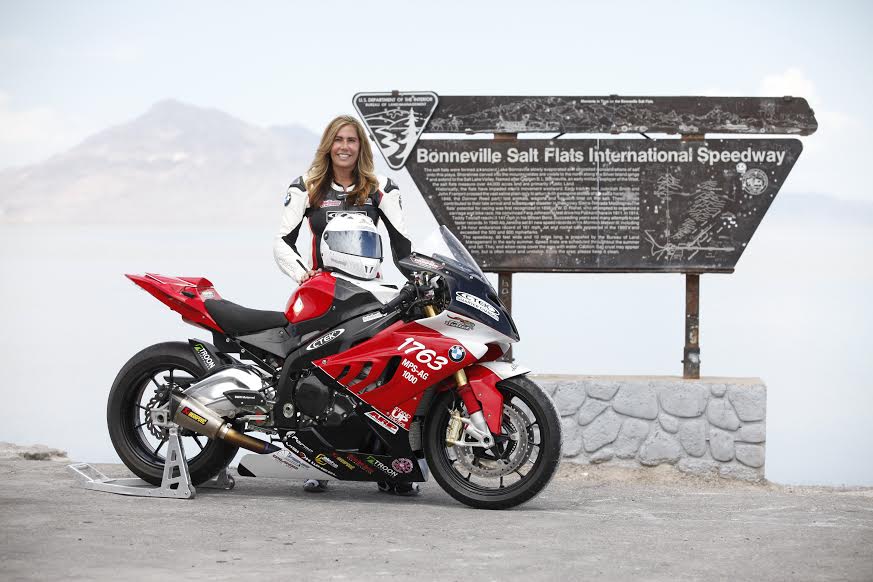 Fans of speed trekked from all over the country, and in some cases the world, for the Bonneville Salt Flats World Speed Competition back in August. They arrived to Wendover, Utah, only to find that rain had spoiled all their fun and completely flooded the famous flats. Racers turned around and headed home- water hit their mid calves in some areas, and officials called it off.
On September 6-9, Racers returned to Utah for the beautiful Bonneville Salt Flats for some speed trials. Valerie Thompson, racing her BMW S1000rr, set her 7th world record at the Utah Salt Flats Racing Association's 28th Annual World of Speed of just over 207 mph.
Having been in Utah for a full month through cancelled Speed Week, running in the Bonneville Motorcycle Speed Trials, then finally World of Speed.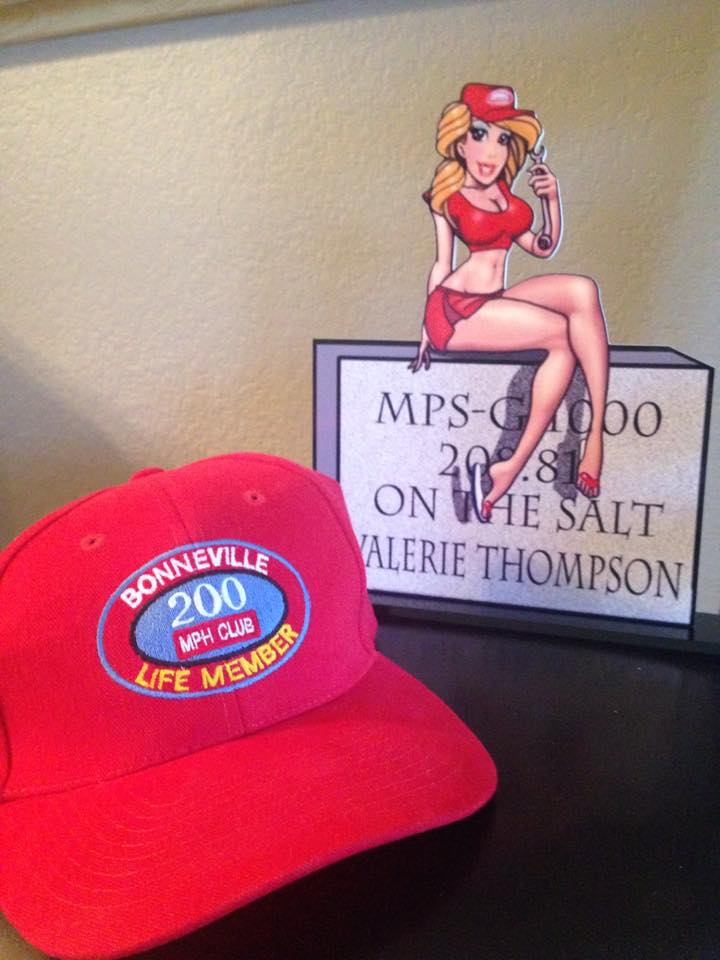 From the Press Release-
Thompson's patience paid off during the World of Speed event where her BMW Double R was fast right out of the trailer. Six out of eight of Thompson's passes were over 200 mph. On her last run of the event, Thompson enjoyed her best speed on the salt with a first pass at 209.85 mph and a return run of 207.71 mph, setting a new MPS-G 1000 record at 208.81 mph. The new record earned Thompson life- time membership in the prestigious Red Hat Club, recognizing her 200+ mph performance.

"I've wanted the 200 MPH Club Red Hat since I started racing on the salt, so it's an awesome achievement for me. I can't thank my team enough for their outstanding fight to the end. Ray Garcia did an incredible job of making all the right calls on the bike's set up. Now I can focus on setting more records and going faster with the Red Hat," added an ecstatic Thompson.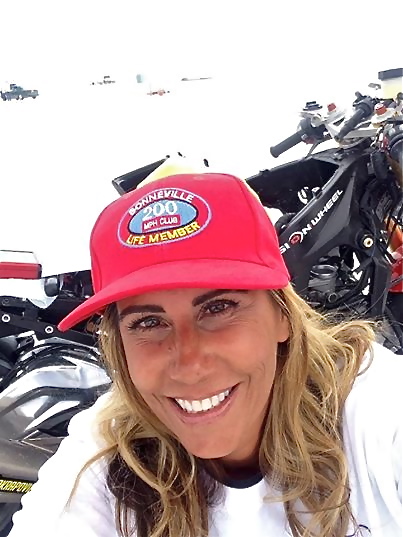 Valerie is one of the fastest women in the world, and is a member of five 200+ mph clubs.

Video, photo gallery, and party breakdown from the third annual Women's Motorcycle Show is here!
Posted on October 18, 2014 in History, MotoLadies, News & Features by Alicia Mariah Elfving