Viet Nguyen Motorcycle Art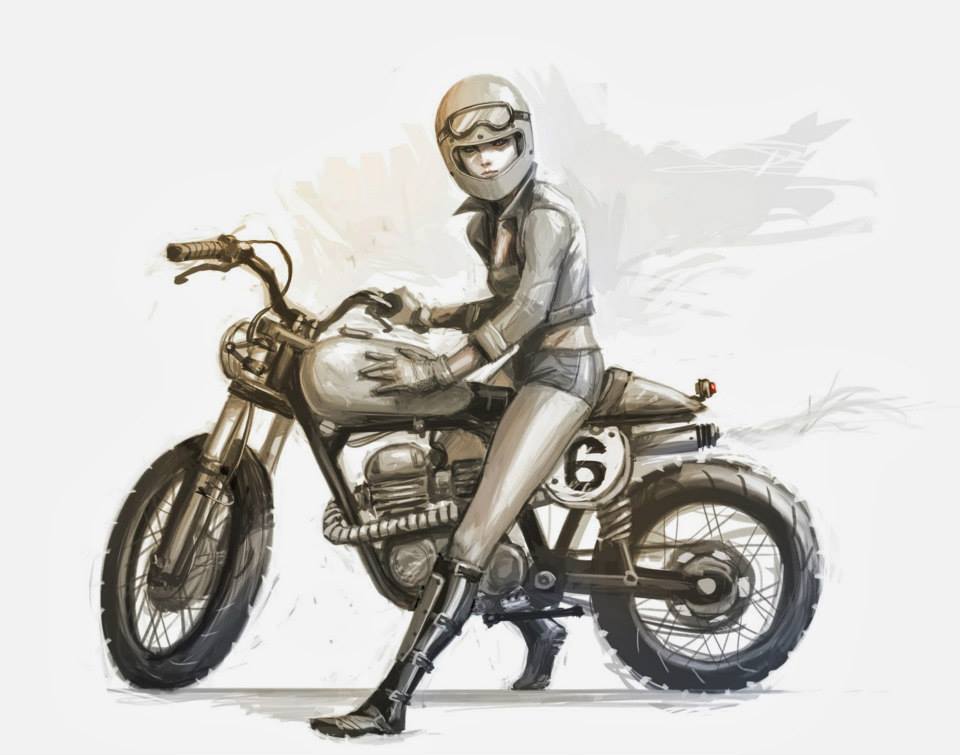 Viet Nguyen is a crazy talented artist and toy designer in Los Angeles.
His motorcycle art and sketches often feature really awesome looking ladies and bikes.
These are more recent screenshots from instagram, including some work in progress stuff.
His work is detailed with defined lines, and awesome textures.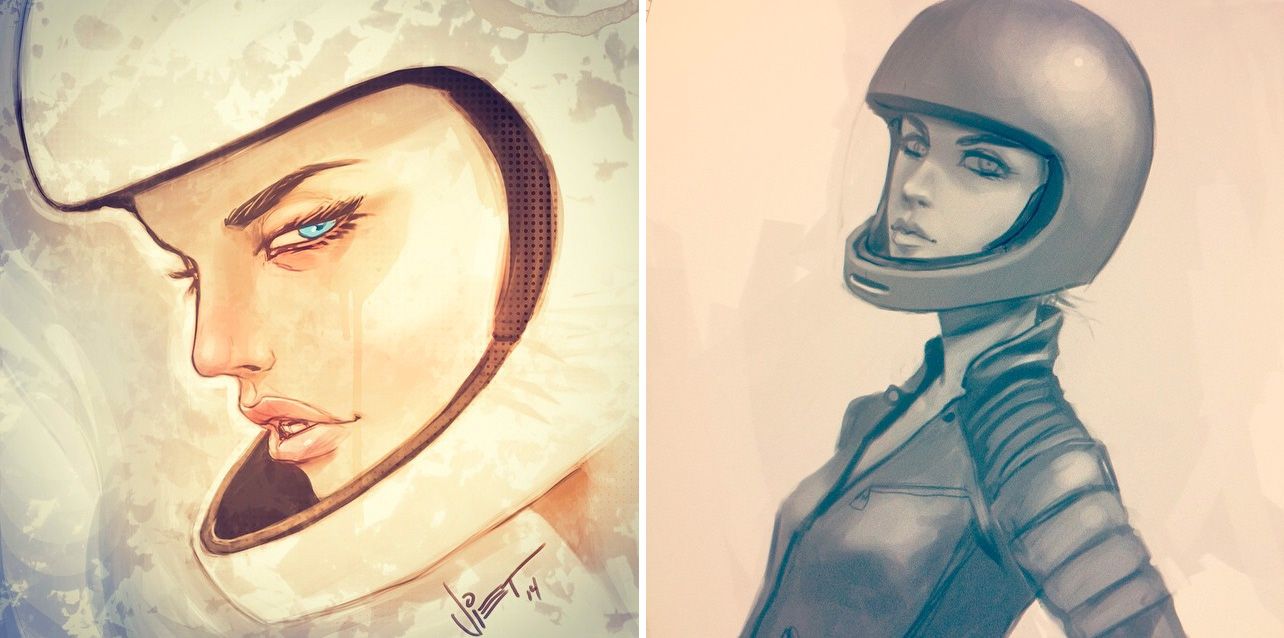 The one below looks a bit like Salma Hayek to me- I found the image on Viet's older DeviantArt page, "Cafe Racer" is from June 2010.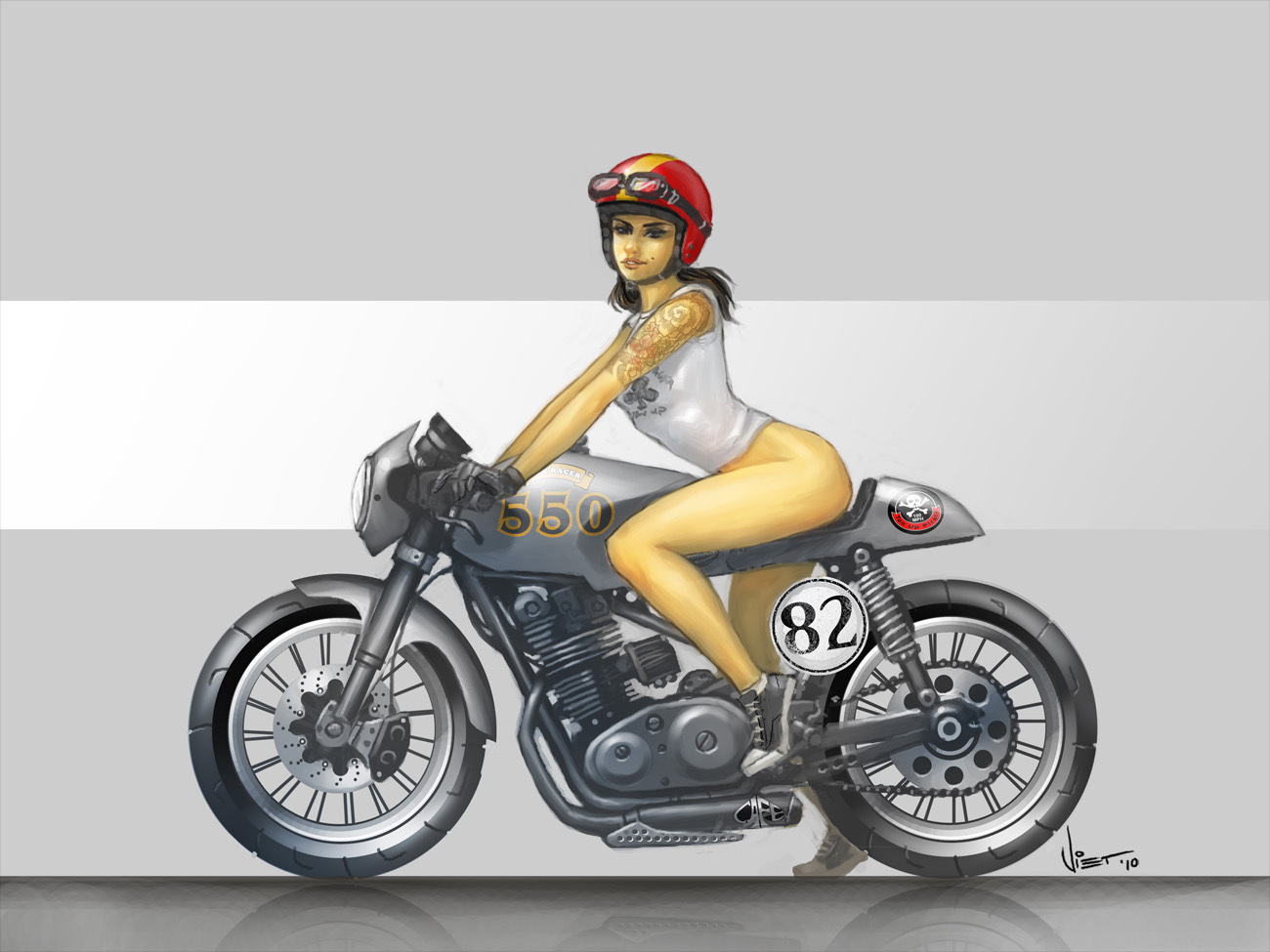 Follow his work on instagram @VietNguyenArt.
Posted on June 9, 2015 in Art, News & Features by Alicia Mariah Elfving