Vintage Bikes on the Dirt in Denver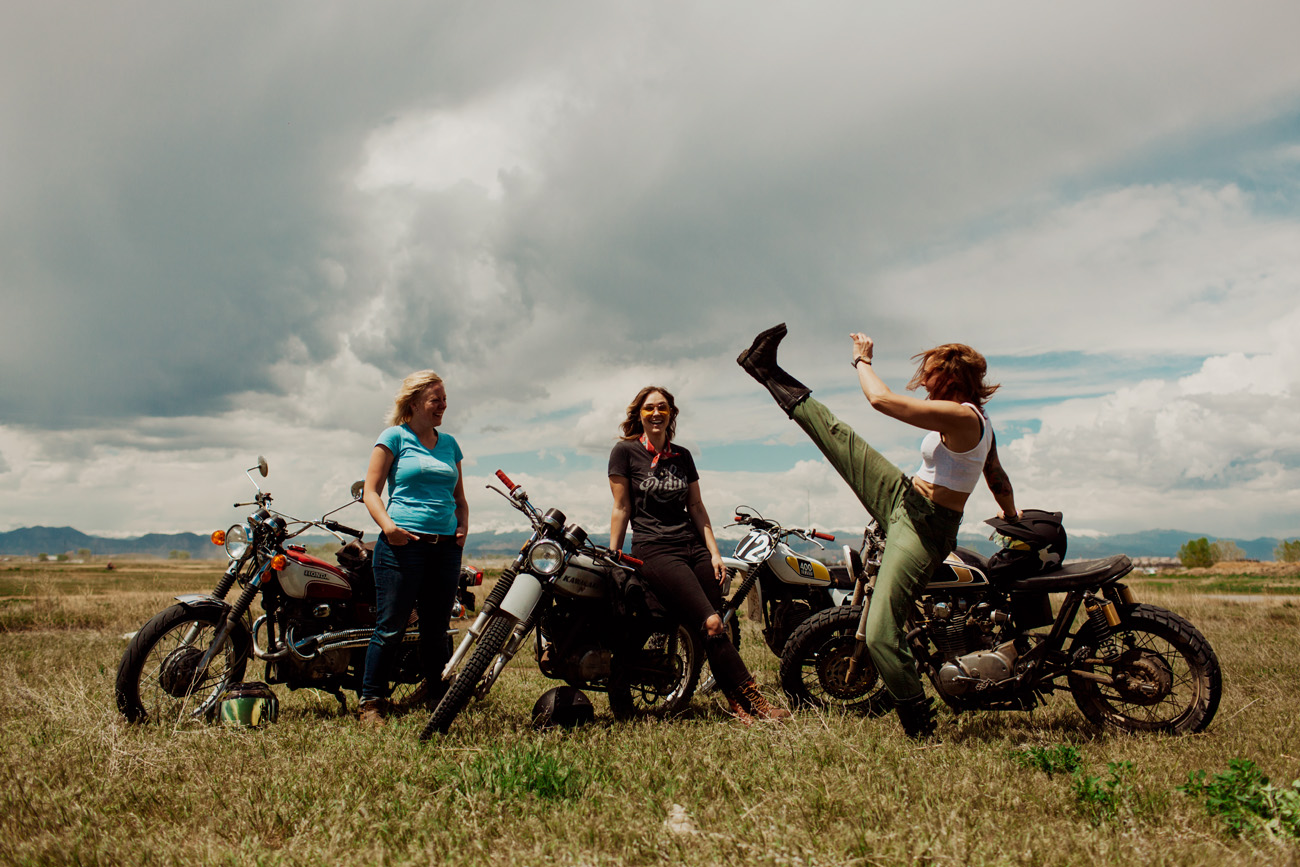 A crew of motorcycle lovin' friends from Denver decided to hit the track once the winter weather finally broke, heading out to IMI Motorsports Complex in Dacano, Colorado for some dirt.
Fun folks make for fun photos- and there's no exception with these images that Kate Jacobson caught of riders Abby Anderson, Taura Deacon, and Liz Horton playing around on their vintage bikes. They're headed to Motos in Moab with Taura's boyfriend Caleb Holland, Ben Giese (creative director of Meta Magazine), and Wesley Case (of Threepence) in a few weeks, so they needed to get some practice in after the long Colorado winter! Motos in Moab is a motorcycle rally over Memorial Day Weekend put on by Salt City Builds.
Liz is sporting my all around favorite motorcycle boots- the Icon 1000 Elsinores. You can read my original review here, and if you want to buy them online, I suggest RevZilla.
"Ben ran circles around Taura and Abby while they goofed off with their vintage bikes. Wes handed over his rebuilt XS650 to his lady, Liz, to rip on while he grabbed some shade. Caleb tweaked his and his girlfriend, Taura's, bikes until he could rip on the track. Kate took photos before trying out Abby's Honda CL 350, since she hasn't heard back from a guy on Craigslist about an old Honda yet."
The Icon 1000 Akorp jacket (above) is also one of my fav riding jackets, one of two I most often pull out of my closet when I go hop on the bike. Check out the Akorp photo gallery by Gregor Halenda for Silodrome, or take a gander at the wax canvas adventure jacket on Revzilla.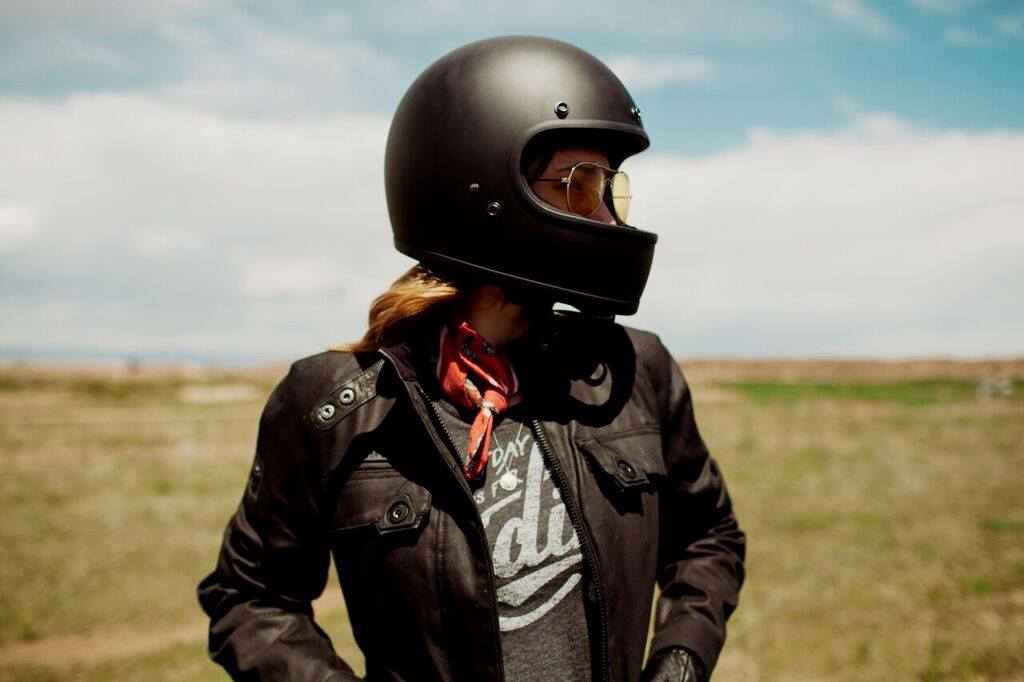 Abby (above left) is wearing the Icon 1000 Fairlady jacket, which you can also find on the Revzilla store, and comes in brown and black.
Photographs by Kate Rose Photo, copyright 2015.
Revzilla gear links: Icon 1000 Akorp jacket | Fairlady jacket | Elsinore boots | El Bajo boots | Variant helmet
Tags: abby anderson, ben giese, caleb holland, classic, colorado, denver, dirt, kate jacobson, kate rose photo, kawasaki, kickstart, kickstarting, liz horton, meta magazine, motoladies, motolady, motorcycles, off road, offroad, real, retro, taura deacon, threepence, vintage, wesley case, xs650, yamaha
Posted on May 11, 2015 in MotoLadies, News & Features by Alicia Mariah Elfving