Debbie Evans Ossa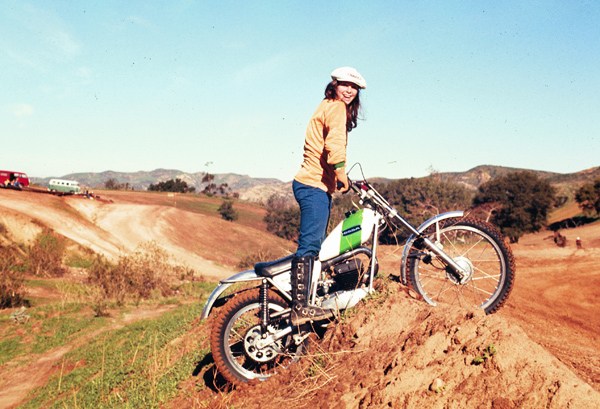 Vintage motocross/trials girl, Debbie Evans, looking stoked as all hell on her Ossa motorbike, wearing what look like Hondaline boots (but could be Hi-Points or any number of other brands).
Debbie is an AMA Motorcycle Museum Hall of Famer, having been the first woman to compete in FIM World Championship Trials event, she's also appeared in over 200 movies as the stunt rider.

MotoLadies unite! Hannah Johnson, me, and Janell Mattson outside MotoCorsa. We're holding the book "Chicks on Bikes" by Christina Shook.
Posted on April 22, 2014 in History, MotoLadies by Alicia Mariah Elfving