Wheels & Waves Beauty
Some choice shots from the Wheels and Waves Southsiders MC tour, photographs by Hermann Köpf.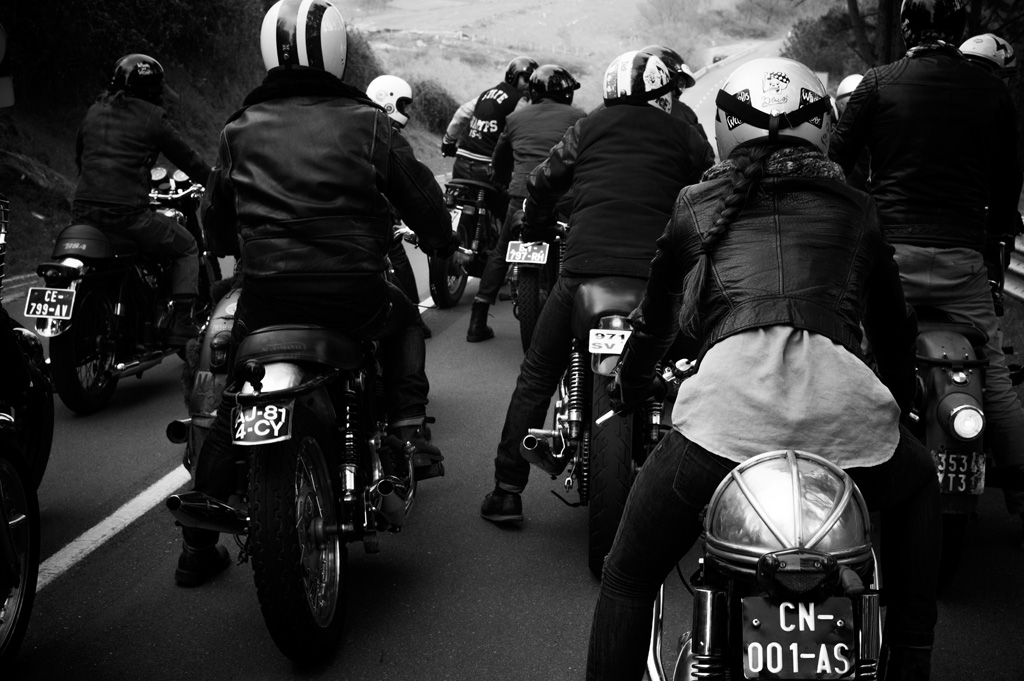 El Solitario's Impostor custom motorcycle out and about.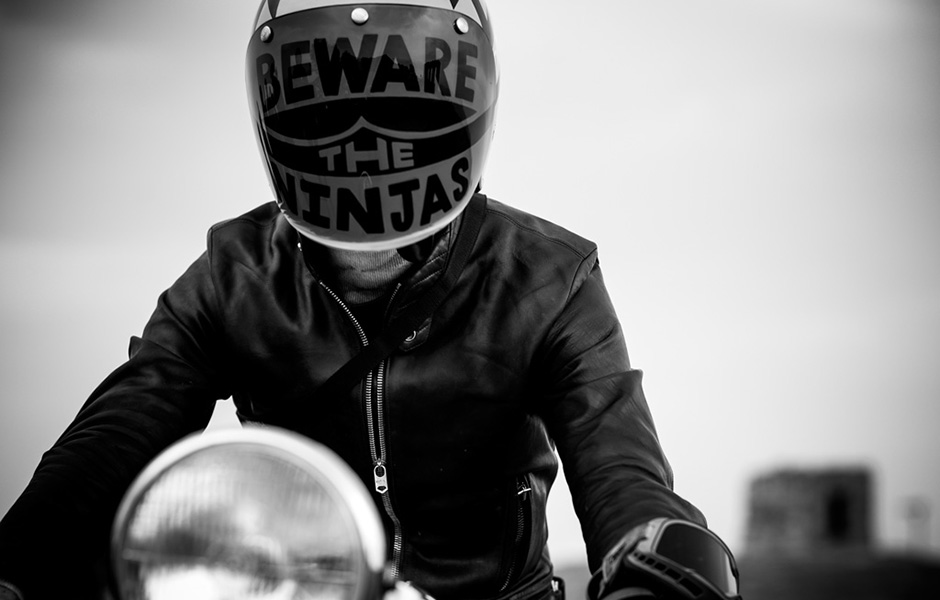 And lastly, Dimitri Coste in his rad custom Ruby helmet, "Beware the Ninjas".

MotoLadies unite! Hannah Johnson, me, and Janell Mattson outside MotoCorsa. We're holding the book "Chicks on Bikes" by Christina Shook.
Posted on May 12, 2014 in Motorcycles by Alicia Mariah Elfving
One Comment

for "Wheels & Waves Beauty"