Video: Why I Ride with Leslie Padoll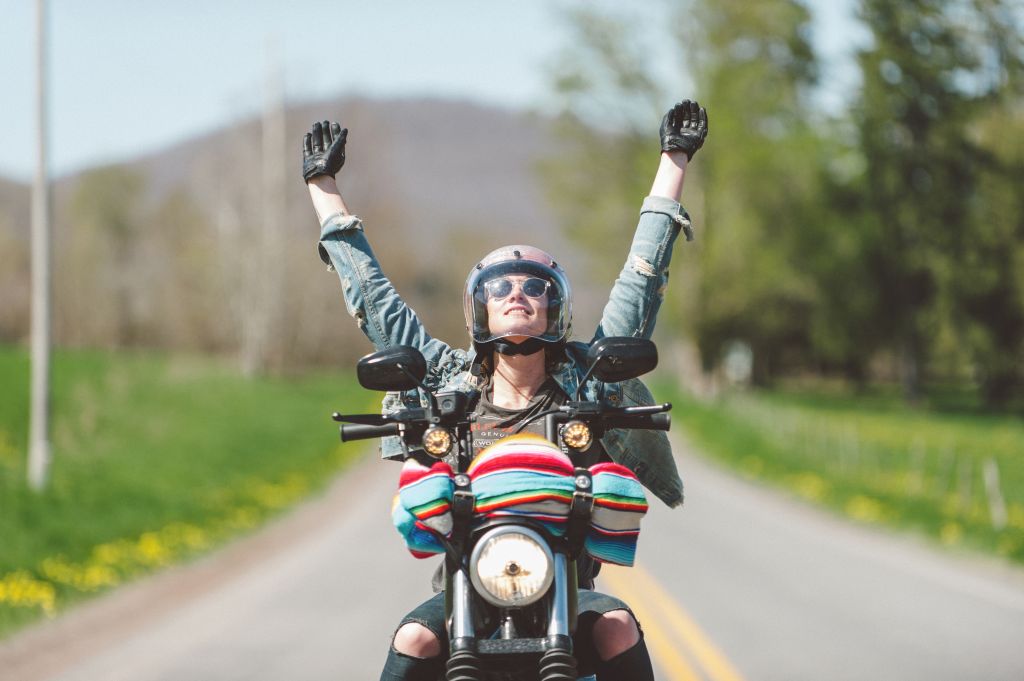 Leslie Padoll is a motorcycling woman living in Brooklyn, New York. She's the proud owner of a Harley Davidson Sportster 883, and loves racking up the miles. Leslie was raised in a family of motorcyclists and felt like it was probably inevitable that she got into riding herself.
"There's something really romantic about the connection with your motorcycle, and then the desire to go further. "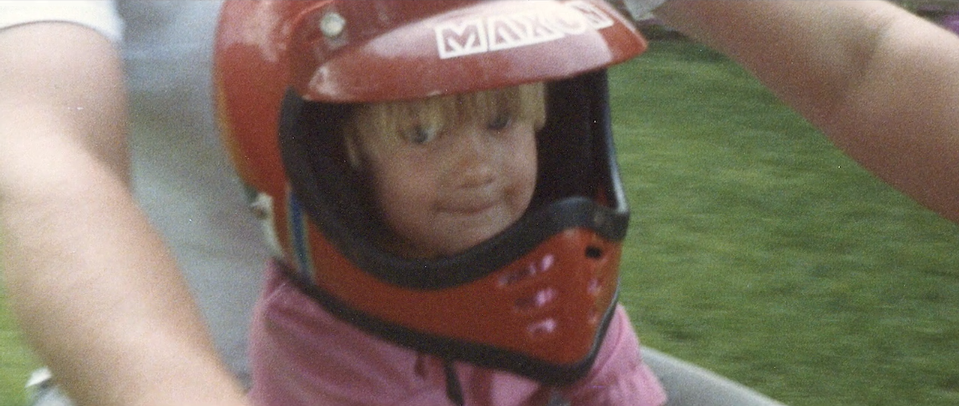 Her dad raised her on motorcycles and it's no surprise she rides one now, though for some people it still is. But for her it's about more than looking cool or living on the edge.
"When it comes down to it, it's about building a really good community of people that have the same interests and that have the same desires. "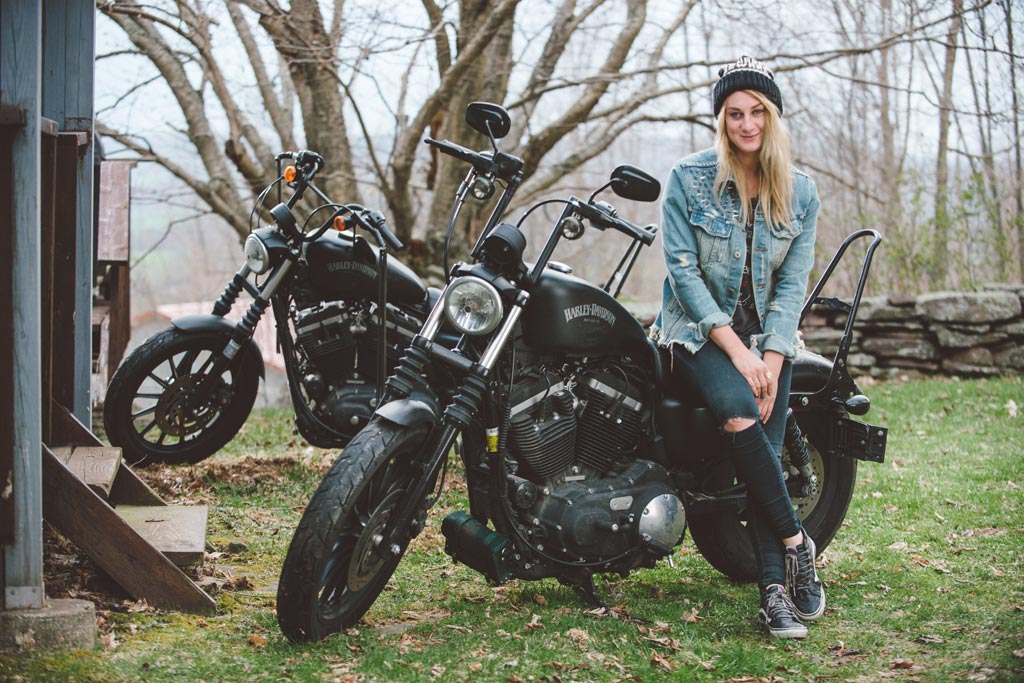 She likes to get on her bike and just keep riding- she relates her time on the bike to happiness.
"How far can I go? How long do I want to be happy?"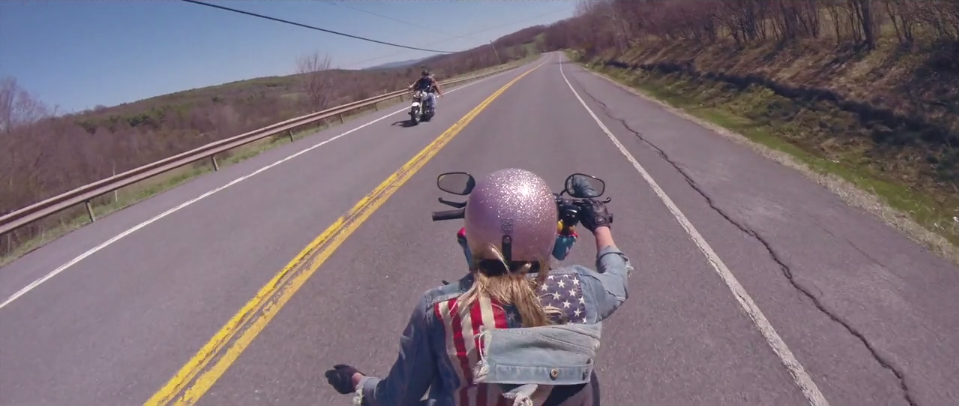 "The traveling that I did gave me a sense of empowerment and secure with the person I am, and become the person I wanted to be. And I think that's really, really important to discover at some point in your life- for me it just happened to be getting on a motorcycle. "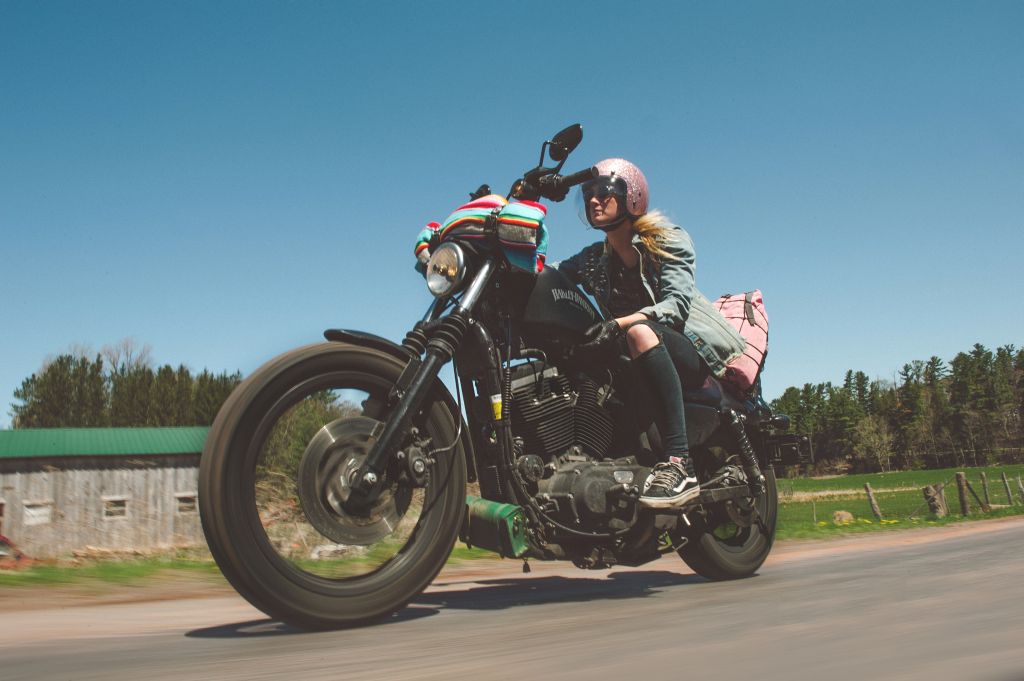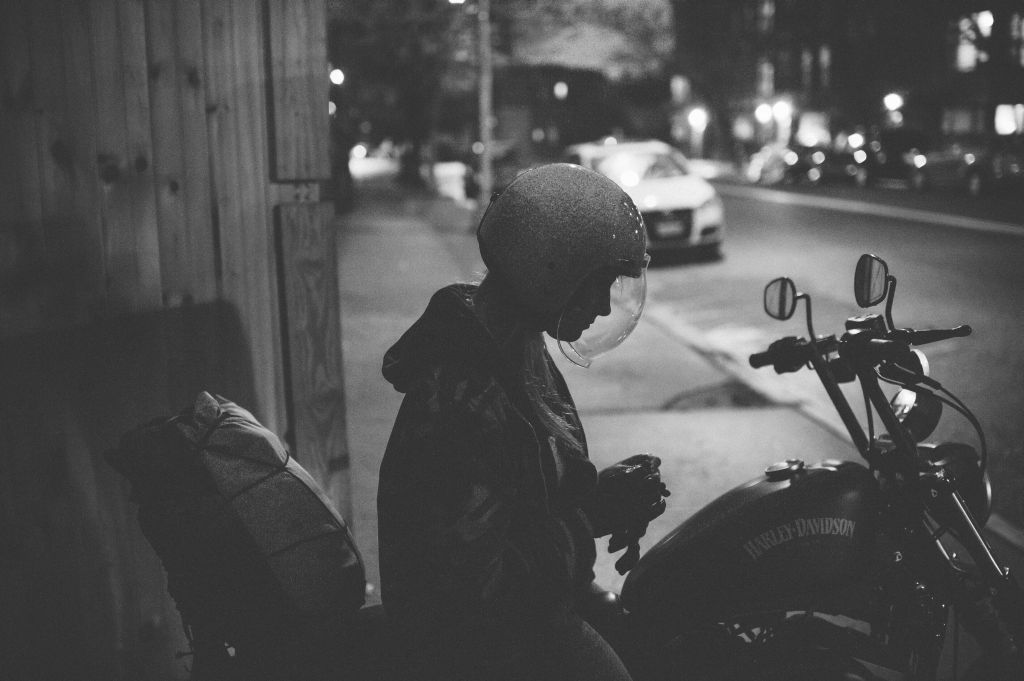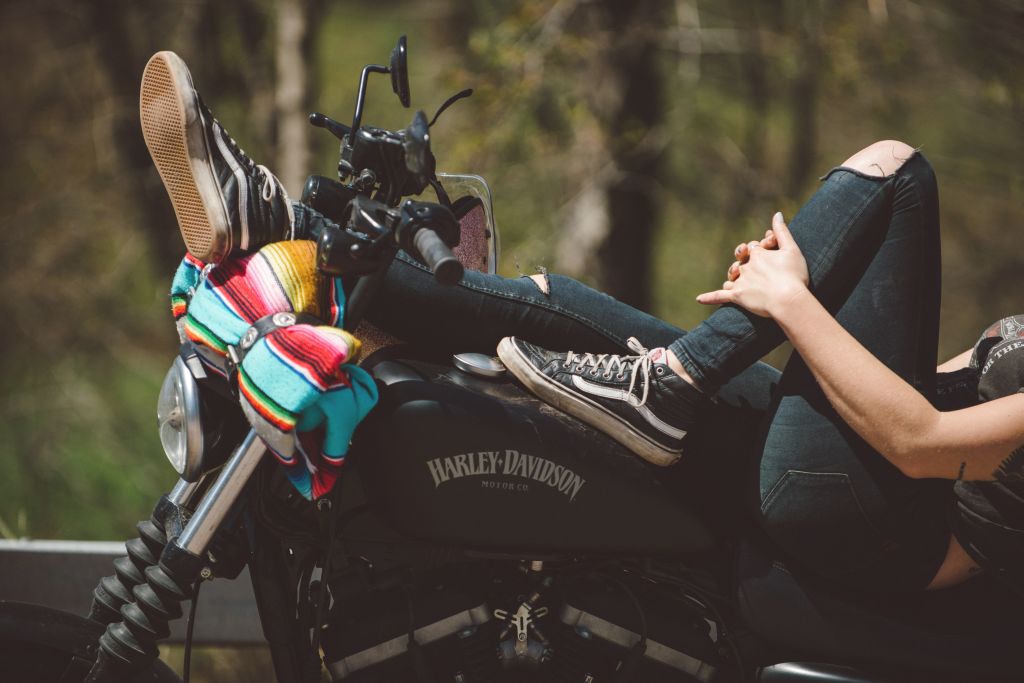 Watch the second episode of Why I Ride featuring Leslie-
And now for a behind the scenes shot.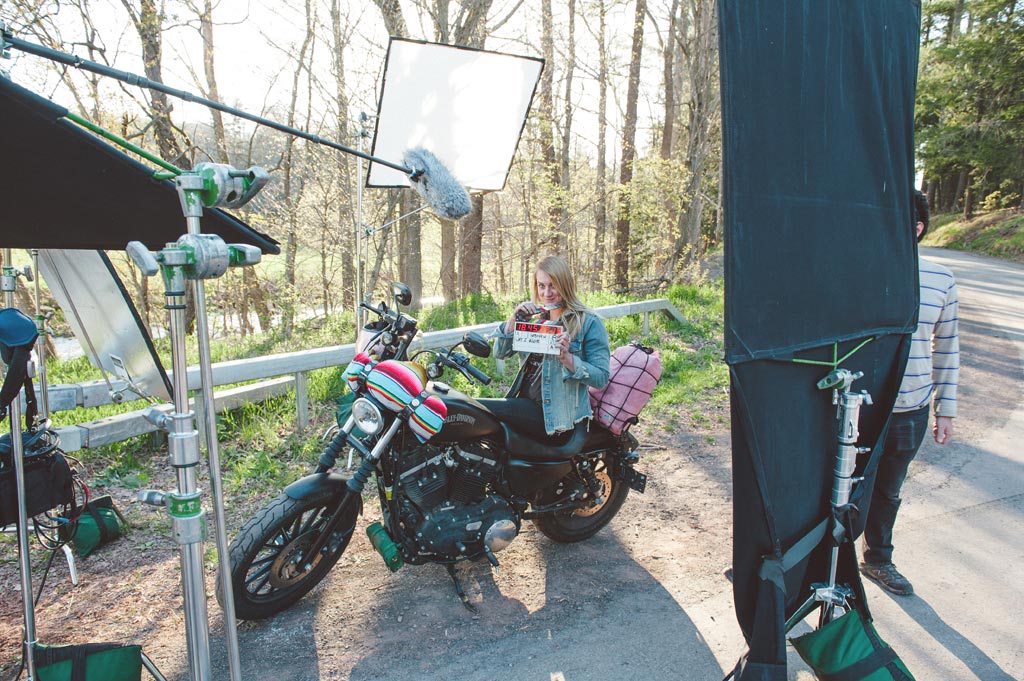 See the full why I ride Esurance website at esurance.com/whyiride.

Video, photo gallery, and party breakdown from the third annual Women's Motorcycle Show is here!
Posted on August 14, 2014 in MotoLadies, News & Features by Alicia Mariah Elfving
One Comment

for "Video: Why I Ride with Leslie Padoll"