Ladies of BUB Motorcycle Speed Trials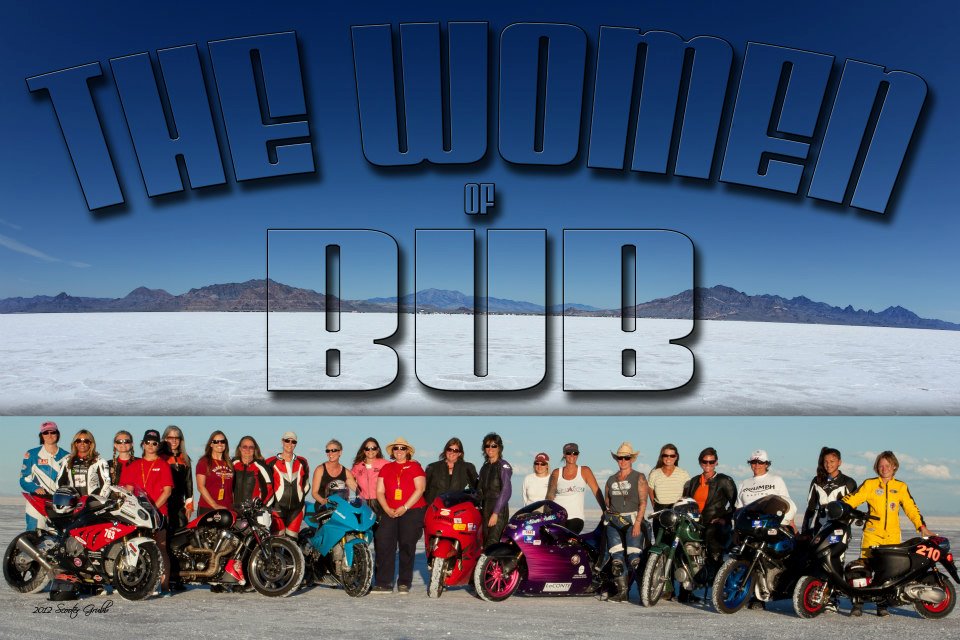 The Women of BUB (Bonneville Salt Flats 2012) photo by Scooter Grubb.
Some featured ladies: Valerie Thompson, Linnea Johnston, Tiadra Simmermon, Tracy Snyder, Michelle Mielke, Erin Hunter, Belen Wagner, Delvene Manning, Christine Parsley, Rebecca Ann Berneck, and Jaylin Billig.

Women's Motorcycle Show photo booth gallery from Julio Bustamante is here!
Posted on September 11, 2012 in Motorcycles by Alicia Mariah Elfving