Women's Motorcycle Show 2017 (video)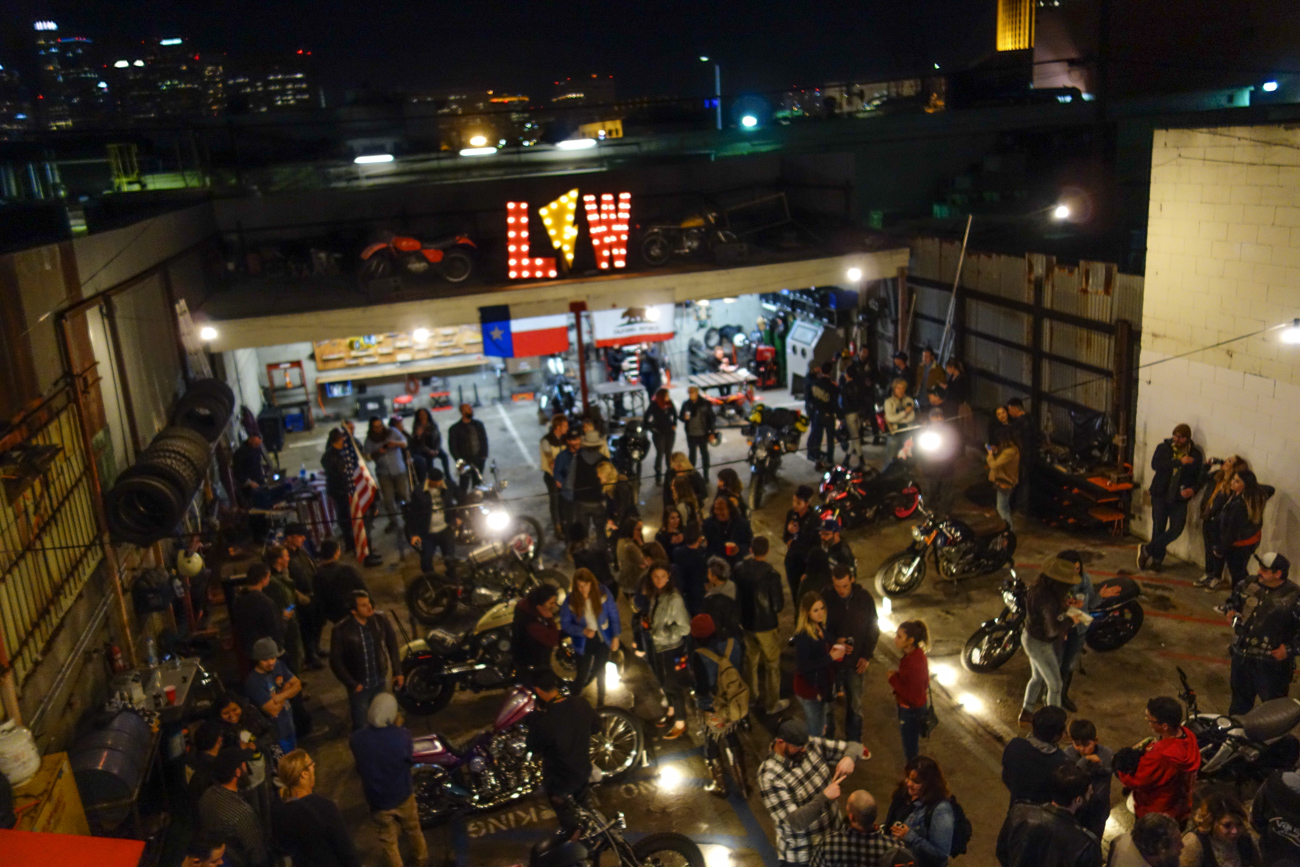 The second annual Women's Motorcycle Show took place at the downtown LA based Lucky Wheels Garage on January 14th, 2017.
Over 15 custom motorcycles built for or by women were on display from 7 to 11pm that Saturday night, with a gaggle of all types of riders coming to join the festivities. I wanted to celebrate six years of MotoLady, but put the focus back on the community of lady riders who do all sorts of cool stuff! Racing, building their own bikes from scratch, making their motorcycles their own.
The Women's Motorcycle Show isn't about dividing the motorcycle community, it's meant to give ladies a place to show off their projects and triumphs. To show the world that there is no limit to what women can do and build, no parameters to which they can be pigeonholed, there is no such thing as a "girl bike".
Lucky Wheels Garage, a co-op motorcycle garage in the industrial area near DTLA, is the perfect place for a motorcycle show. Equipped with an inside workshop and upstairs gaming area with pool table, paved outside back yard area and covered rear work spaces, it's great to look at and fully functional. Becoming a member for $100 a month gets you full access to all the tools you need to build or customize your own motorcycle.
The LW guys manned a bar complete with 805 beer and cocktails, Burnt to a Crisp Texas BBQ food truck parked out front to keep hungry bikers fed, and I filled a piñata with airplane sized (yes, plastic) booze bottles, candy, and other goodies like patches from Throttle Roll, Lowbrow Customs, and more.
Inked Iron set up an awesome gallery wall featuring his works as well as our Dat Ass/Nice Rack collab.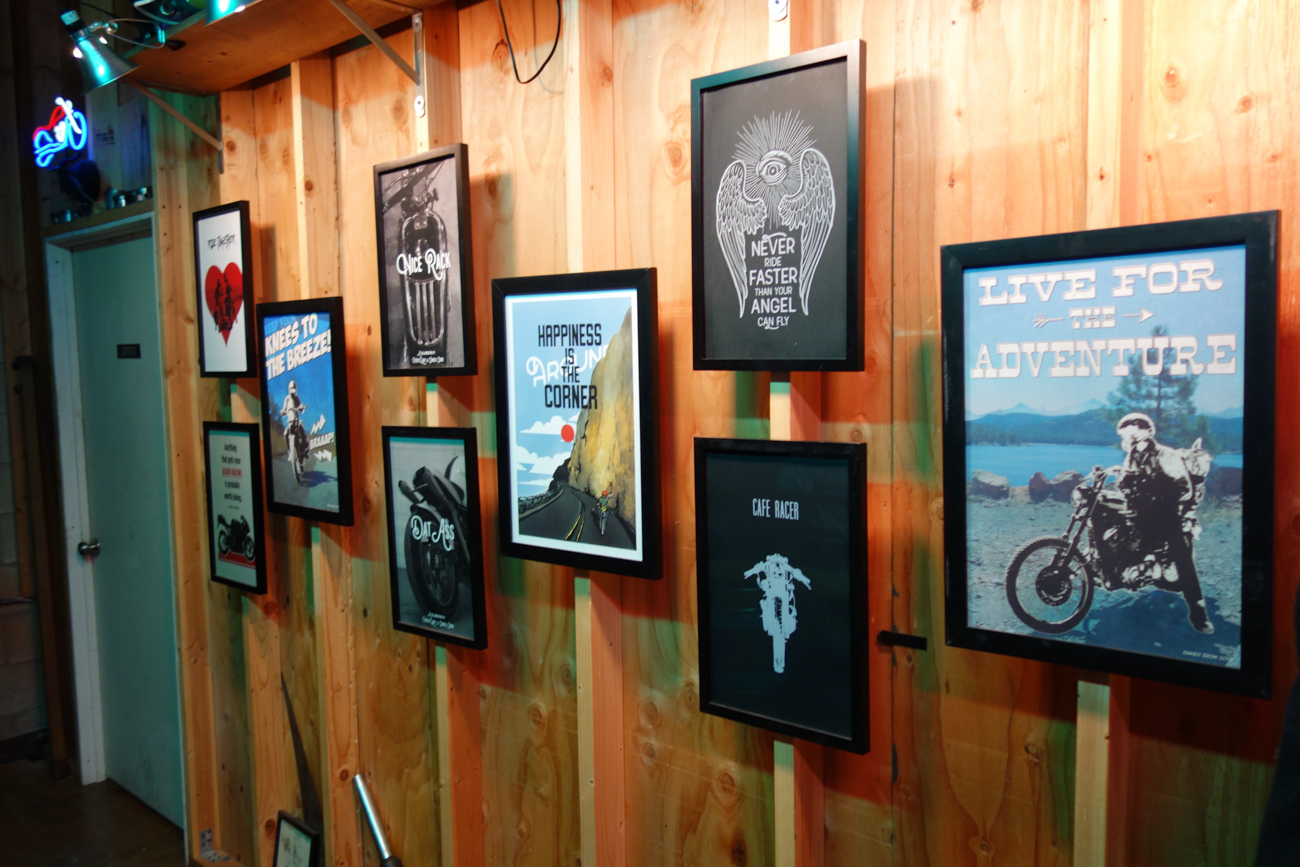 Jimmy Ban photographed all the show bikes in his signature dramatic style before the show started… including my resurrected Pandora.
After photos were done, the raffle table was set up, bikes were positioned…
Have to be honest I was super excited to sit on (to move it, chill) the Hog Killers chopper, because when I started the MotoLady website on tumblr six years ago I featured photos of Yuri and her bike. Coming full circle is pretty cool.
Finally… party time had come!
Custom motorcycles included MotoAmerica racer Melissa Paris' flattrack race bike, Jessi Combs' custom Harley Davidson named Lilly, Theresa Contreras' custom chopper, Yuriko Takeda's infamous Hog Killers Gloryhole Chopper, Stacie B London's racing Bultaco… stay tuned for the full gallery of studio shots from talented photographer Jimmy Ban.
The raffle took up about twenty feet of table and counter space featuring an epic selection of items like Tobacco Motorwear riding jeans, Sena Bluetooth comm set and tube camera, Gerber Gear camping kit, Rev'It! Bellecour riding jacket, AGV helmet, Boyle Custom Moto parts, Lincoln Electric Jessi Combs welding helmet, Inked Iron artwork, Babes Ride Out apparel, Real Deal apparel, Zombie Performance parts, Unit P2 Skateboard, Ria the Welder custom sissy bar, Torco Oil… a Lowbrow Customs peanut tank with paint job by Theresa Contreras of Real Deal/LGE-CTS… and more!
Let's just say a lot of people went home happy… like the winner of the Rev'It! leather Bellecour jacket.
Or Emma Bass, my homegirl who put $20 in for the super rad custom Lowbrow peanut tank painted by Theresa.
There were so many people there pretty much all night long that it was a shuffle from side-to-side make your way through the crowd sort of deal… which made me incredibly happy. Seeing such a wide variety of people… from 1%ers to sportbike riders in one piece suits… made me feel like the event was a success.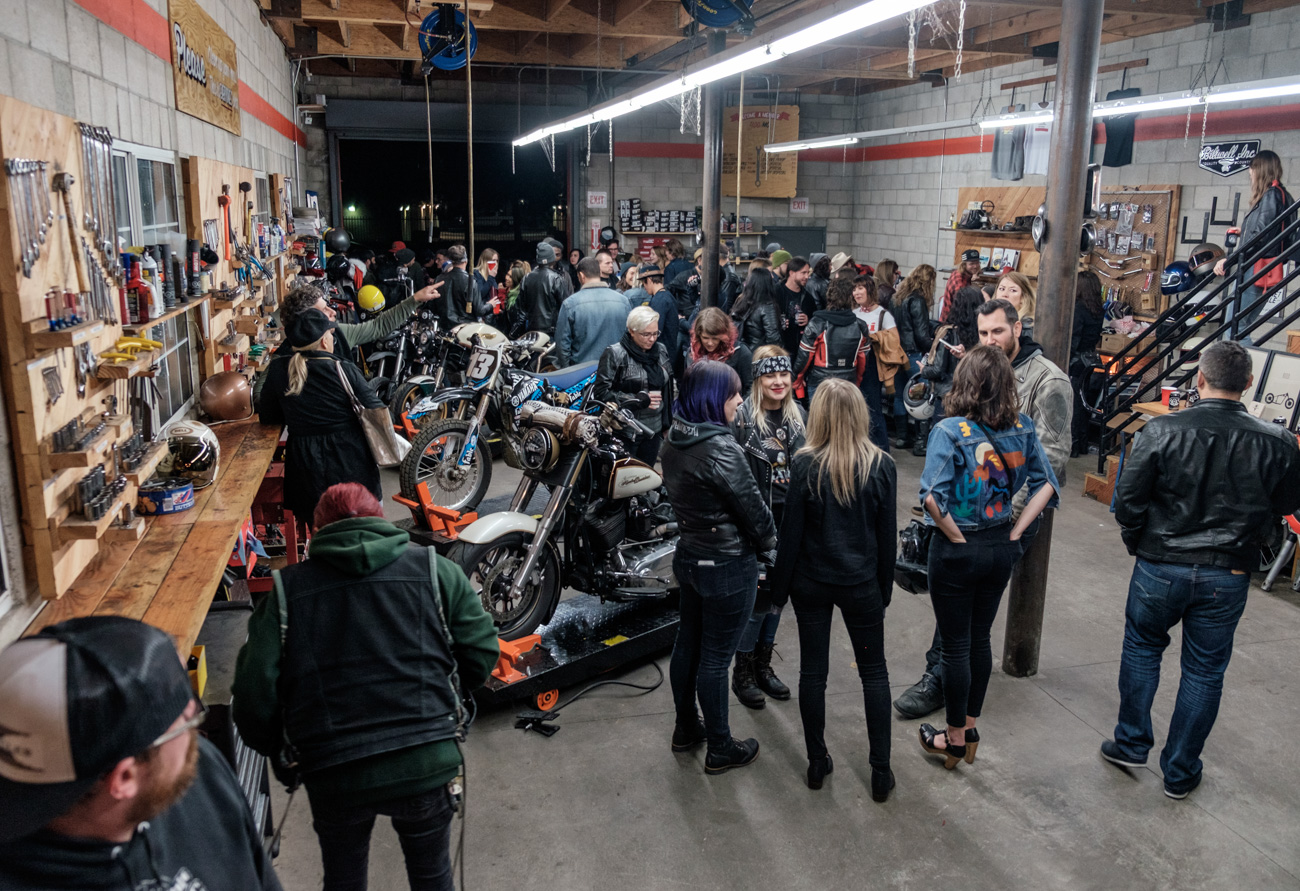 Last but not least… Amy Mulligan's "Mrs. Frankenstein" custom motorcycle built from scratch and spare parts won People's Choice and took home the trophy I made! Stay tuned for a full feature on her bike coming soon.
Don't forget to check out the photobooth pics from Jimmy Ban in the last post (click here).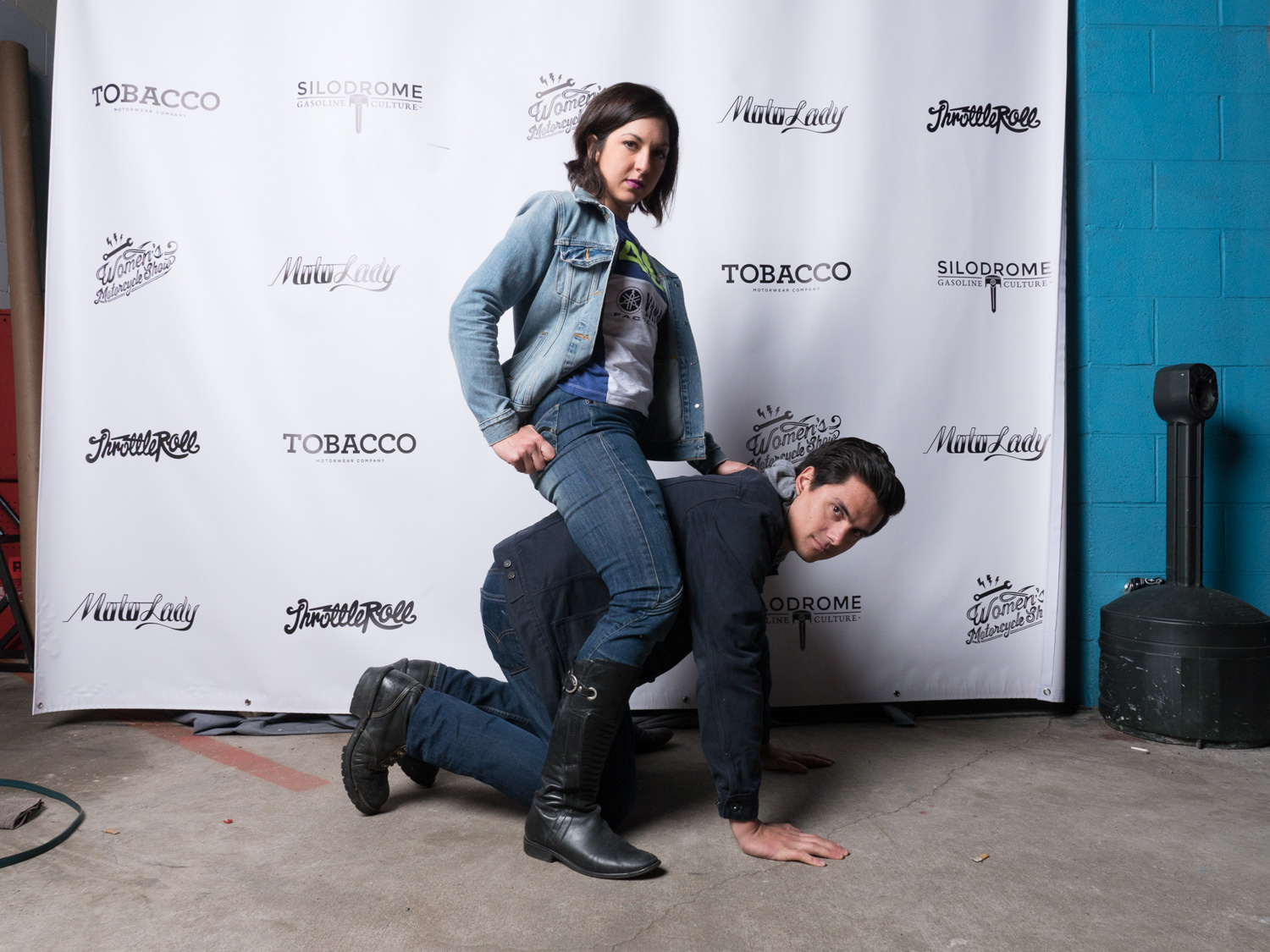 Feel free to pencil in January 13th, Saturday, for next year's LA based Women's Motorcycle Show… because I'm already planning!
Thanks everyone who came, and a big thanks again to sponsors Throttle Roll, Tobacco Motorwear Co, and Silodrome. It would not have been anywhere near as radtastic without you!
For photo credits please check captions, and visit their websites!
EL3 Productions
Jimmy Ban
Matt Allard
Related: 
Posted on January 26, 2017 in Blog, Events, Motorcycles by Alicia Mariah Elfving