Women's Sportbike Rally 2017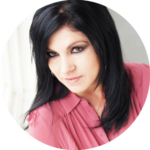 A 'Kiwi' from New Zealand, where they ride on the other side of the road, and everything they say sounds like a question to Americans! She's been riding for six years and currently owns a 2011 Kawasaki Z750R.
Wellington, NZ | instagram ≫
Guest writer Cat attended the third Women's Sportbike Rally West on her first trip to America, meeting up with Brittany Morrow. Here's her story.
I've known Brittany since she came over to my home town in Wellington, New Zealand for a motorcycle safety event put on by the NZ Government called Shiny Side Up, back in January 2016.  Since meeting we clicked immediately, kept in contact and caught up each time she has returned to New Zealand.  We have become international unicorn besties since then!
My plan was to come and visit Brittany for a vacation and some girl time, and we decided to time it so I could come to the rally, and I could ride her Triumph named Buzz while she rode her R6–Breezy!  The idea of going to an all-women's rally and not knowing anyone apart from Brittany was a little frightening at the time, and also being a foreigner in the USA for the first time ever.  The Wednesday before the rally we picked up Brittany's friend Diana who had flown in from Canada. Another girl at the rally I could get to know beforehand, so that was great!  We both stayed with Brittany in her home, and got a preview of the amount of effort she and other ladies have put into making this rally happen, and helped out where we could.
When we arrived at the Lodge at Big Bear Lake on the Friday all the girls were really friendly and interested to hear about the distances Diana and I had travelled to get to the rally.  The atmosphere was fantastic.  Brittany did a great job at Rally 101; informal, yet professional and easy to relax with the opportunity to ask questions then mix and mingle.   The hotel was brilliant. Nice rooms, good restaurants, and friendly/understanding staff who all seemed willing to go the extra mile.  Diana and I were rooming together and had an unexpected bunk mate–Robyn Diamond aka RobynStunts.  What a treat and cool chick! The three of us got on like a house on fire and spent a lot of time together over the weekend when we could.
The dinner at 572 Social was fantastic.  Great outdoor space and really nice food.  Nice and open to allow the girls to mix and mingle.  The game later in the evening for getting to know each other was a lot of fun!  I was quietly worried about that as I am quite shy in groups, but the way it was structured worked well. Smaller groups asking questions such as how many motorcycles do you own, who has travelled the longest distance to the rally (taken out by yours truly, haha) and writing the names of those who got the highest score for each question. Later the information was compared to the ladies who got the highest score in the other of the groups, for an overall winner for each question.  It was a great way to get to know more about the girls, in a relaxed and fun environment!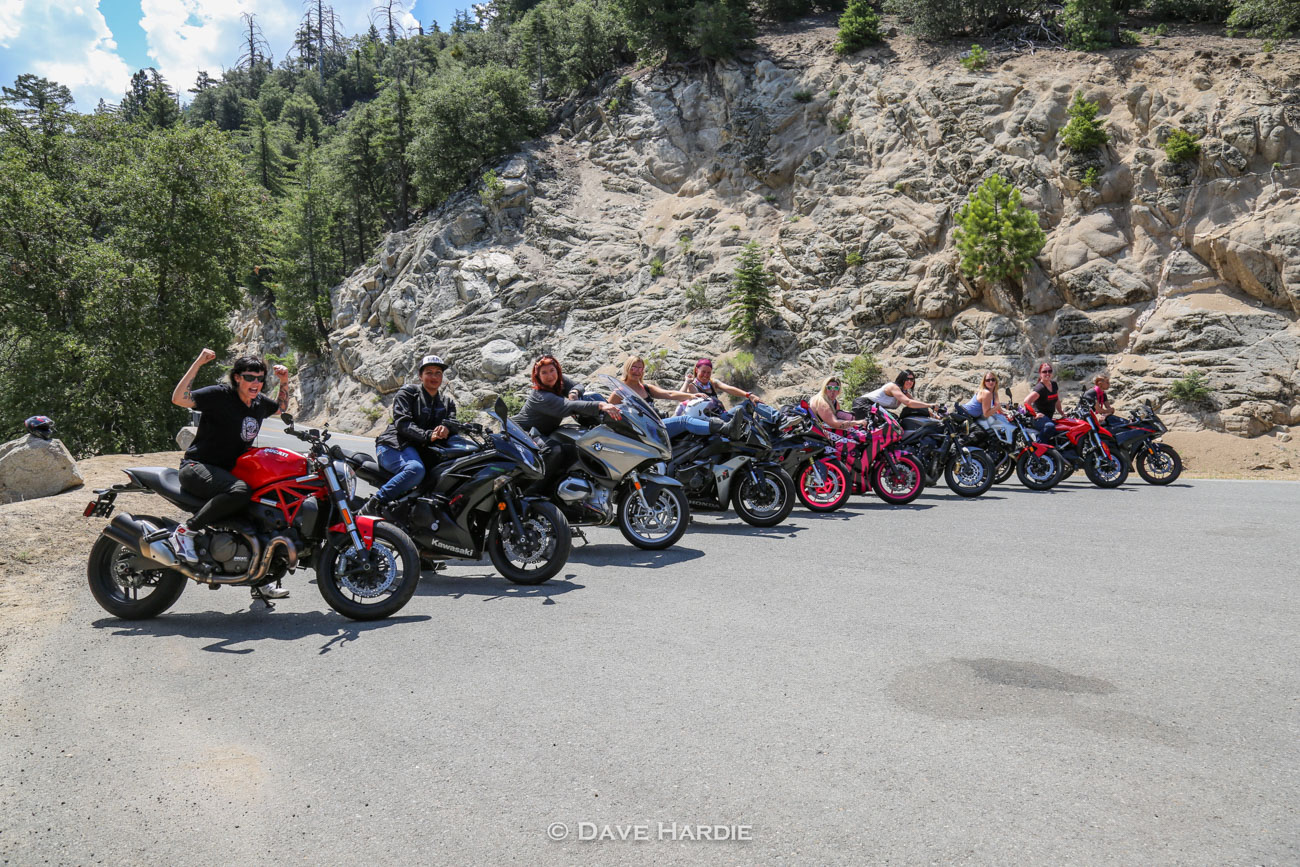 The group ride the following morning was something I was both looking forward to and a little nervous about, as after all, we drive on the opposite side of the road here in New Zealand.  For that reason, and being in a foreign place and on a different bike (plus a GP shifter which was a new experience for me haha), I chose the beginner group to be on the safe side.  Brittany lead the ride and set a perfect pace that still let me use some skills on the bike and dedicate some brain power to making sure I shifted gears in the right direction, and take corners on the opposite side of the road to what I am used to!  I absolutely loved the riding!  Great twisty roads and that are cambered well so the bike tips in nicely, with amazing views. Back home they didn't seem to consider motorcyclists when building our roads, and many of our twisty roads are off-camber.
We had a couple of hours to grab some lunch after the ride, then get to the Women's Sportbike Rally workshops later in the afternoon.  They were a great experience, and quite valuable!  It was fantastic to see other women delivering such informative sessions on a variety of topics.  First up I went to Diana's workshop on long distance riding.  Bless her, she was so concerned earlier on in the weekend about how it would go and how she would talk about it, but she did a fantastic job, even in the face of technical difficulties.  She explained all the struggles and challenges she came across and overcame on her epic journey, which gives us really valuable insights on the sorts of things to anticipate and prepare for to keep yourself comfortable and safe.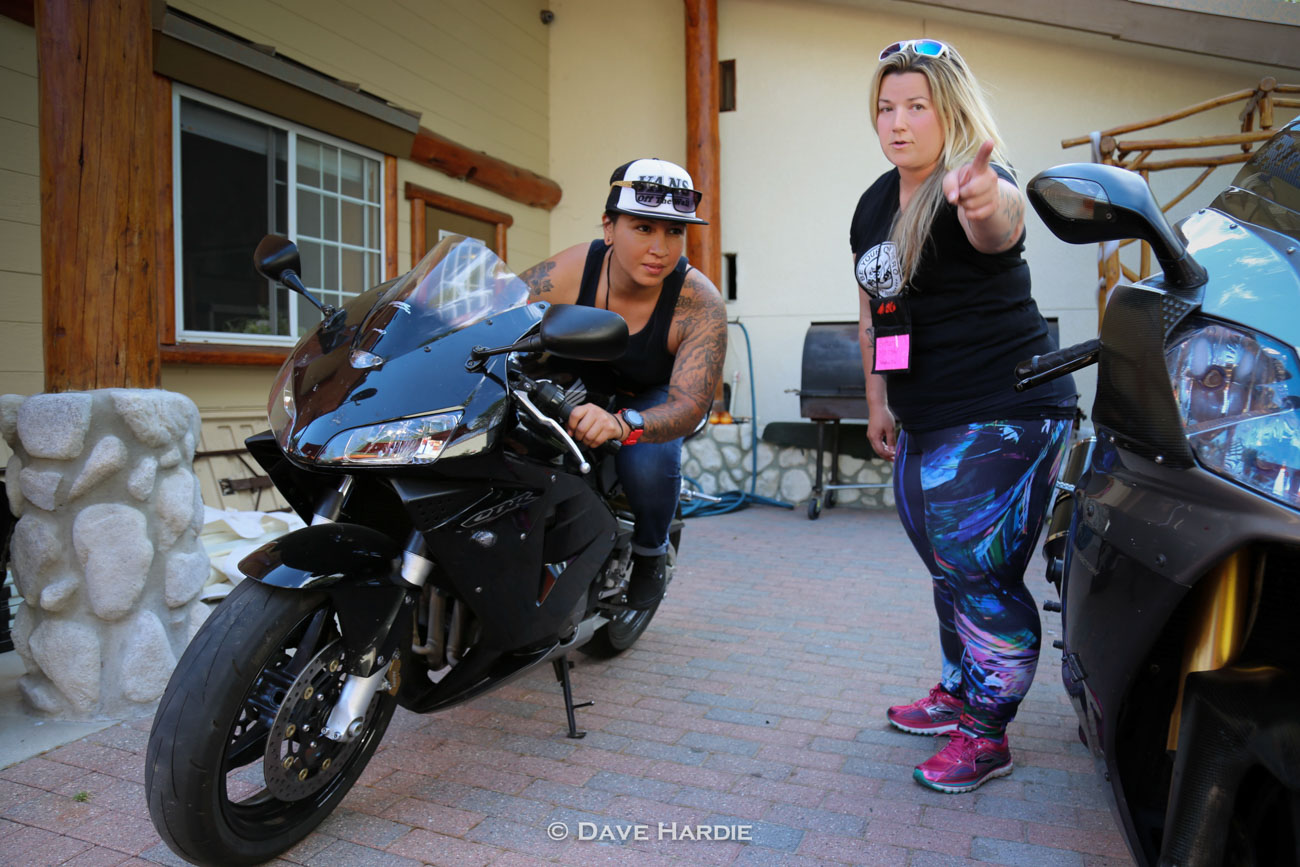 I then went to Brittany's workshop on body positioning for road riding which was a more intermediate to advanced level.  I absolutely love watching that girl work.  She has such a wealth of knowledge on the topics she talks about, and the key is she is passionate about it. I'd say all of the girls learned some extremely valuable tips that will help them feel more comfortable on the road, and really enjoy those corners!!  For the last workshop I attended the suspension 101 with Amy and David Hall, which was really helpful as well!  It went so well we attracted an additional attendee.  A rather short addition, with webbed feet and feathers!
The dinner at Stillwells restaurant at the hotel venue was also great.  The prize giving later in the night was fantastic.  Most girls got something to take away, on top of all the cool freebies in the goodie bags, thanks to all of the fantastic sponsors.
And to top off an amazing weekend, there was the Sunday morning bike wash with Dave and Dan from MotoHub USA.  And what a show they put on for us!  They really are great sports and played the part so well!  As well as being quite the spectacle, they did a fantastic job of washing the bikes!  And a shout out to Brittany's amazing and supportive man, David Hall who quietly checked all the bikes over mechanically before they went in for their bike wash, which many girls may not have noticed!  Thanks Day-ved!!!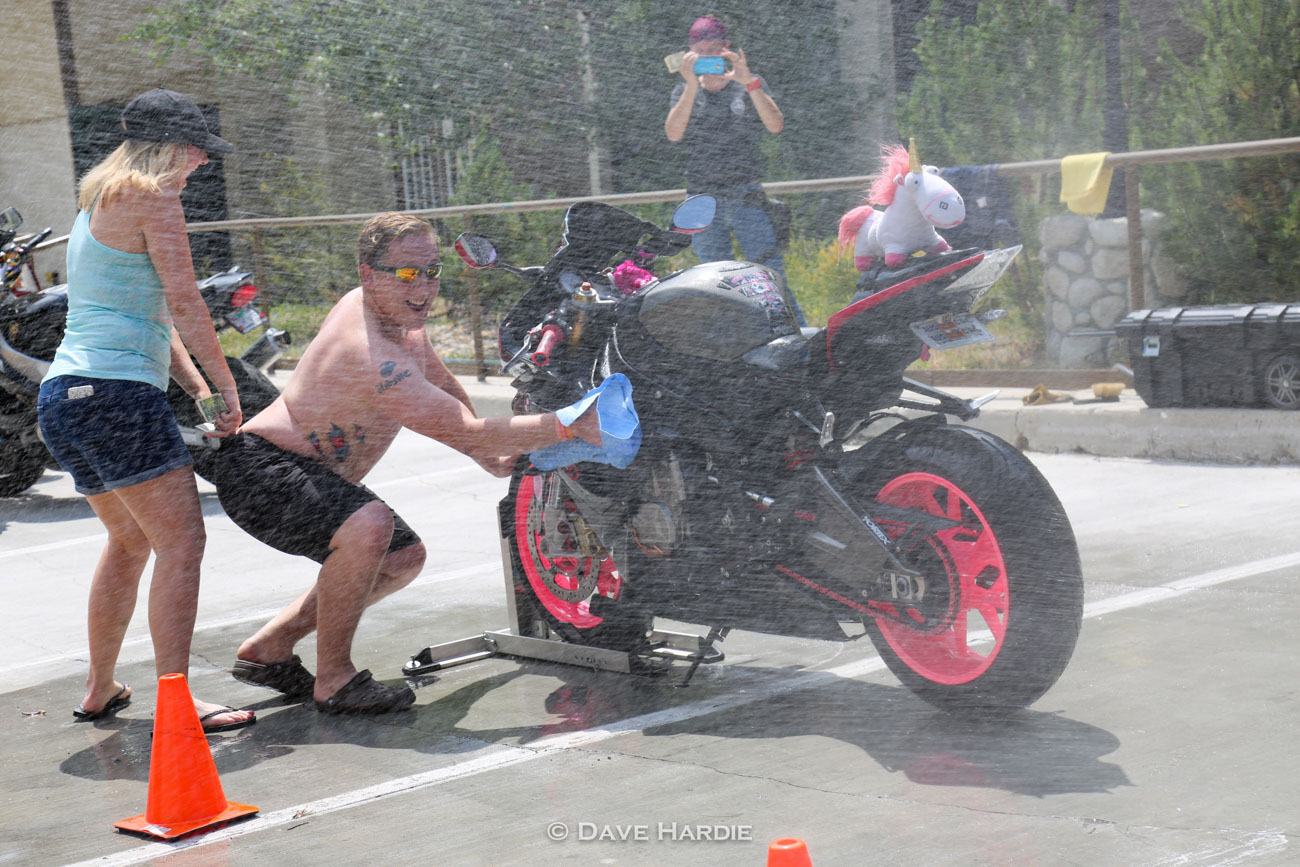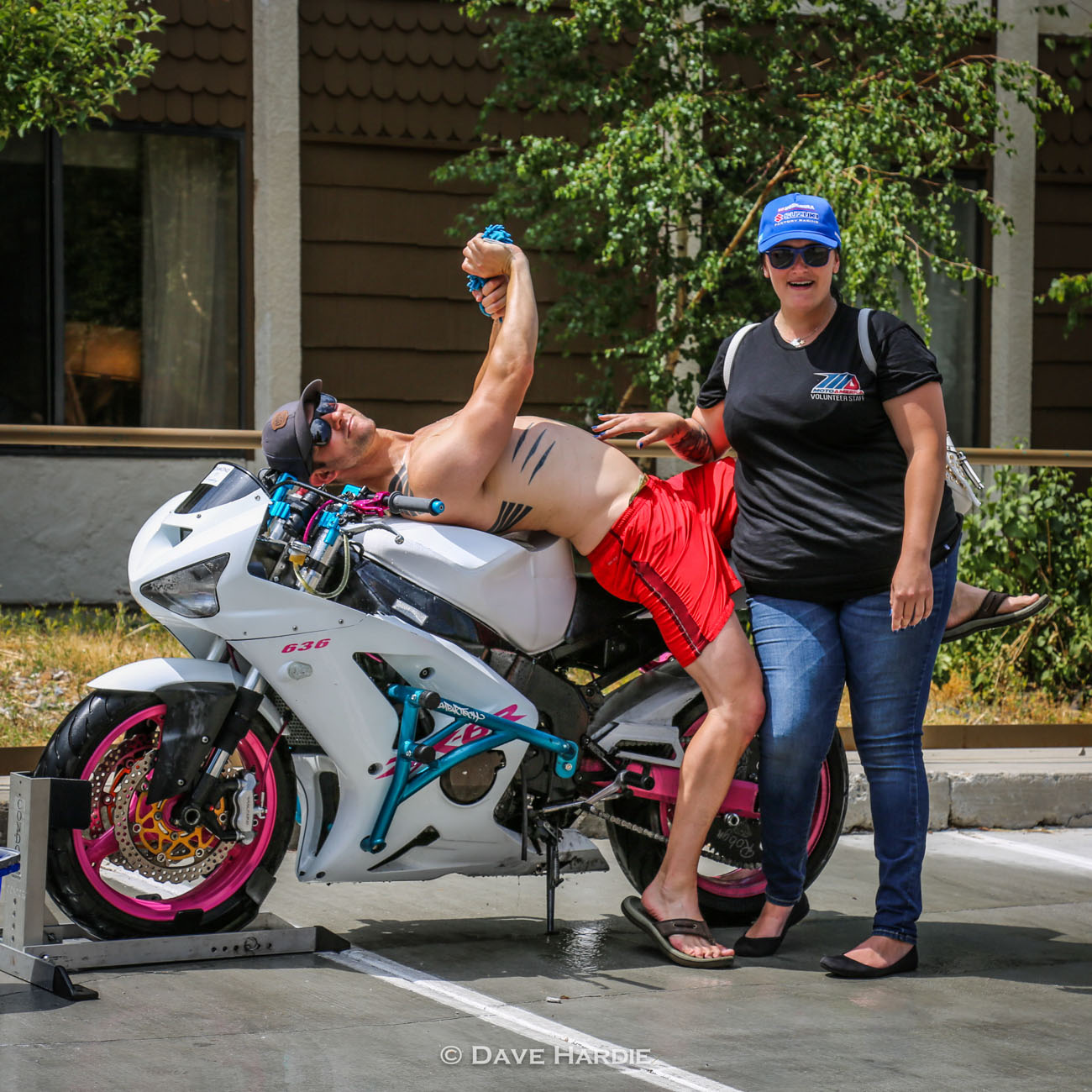 So Dave and Dan gave up their entire weekend to support this rally, and not just for the bike wash.  They hauled all the gear including all the goodie bags, raffle items and everything the staff needed at the rally from Brittany's place (including mine and Diana's suitcases), provided their support all weekend, and even took some amazing photos!
Thank you to everyone involved for putting on an absolutely amazing experience at the 2017 Women's Sportbike Rally West.  And special thanks to Brittany for hosting me in her home for two weeks, smack in the middle of a crucial time for her leading up to the rally. With so much to do, she still played tour guide and took me all the way up to the Grand Canyon, Vegas, and the Hoover Dam!  Not exactly a quick drive up the road!
It was truly humbling to see the amount of work put in by so many amazing humans to make this rally happen, and go so smoothly. I was sad to say goodbye to some amazing people – some new friends, all brought together by motorcycles and unicorns!!
If I didn't live 6,800 miles away I'd be doing the West rally every year, and more than likely the East rally as well! I will definitely be back to the Women's Sportbike Rally again someday!
Women's Sportbike Rally website
Brittany Morrow's Rock the Gear website
related: 
Women's Motorcycle Show 2017 (video)

Women's Motorcycle Show Bike Gallery
Posted on August 16, 2017 in Events, News & Features by Cat Merrick