He's Good With His Hands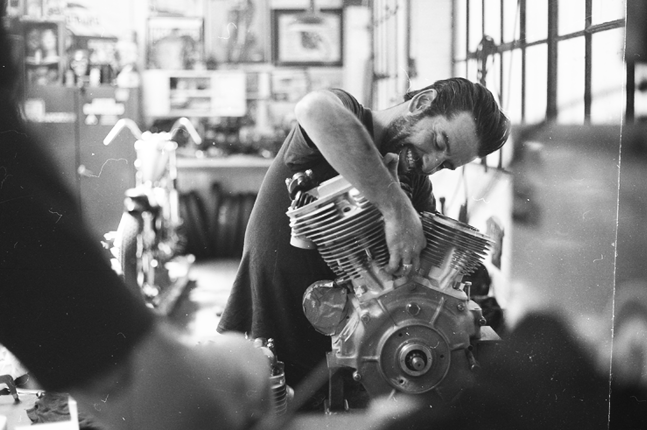 The joy of mechanical triumphs- you can see it in his smile. Wrenching can be incredibly rewarding… once you're through the cursing phase.
Photograph from Crude Behavior by Mark Choiniere.

A childhood photo of the world's only female Ducati Master Tech, Hannah Johnson, hanging out with biggol' bikers.
Posted on March 16, 2014 in Motorcycles by Alicia Mariah Elfving