Laia Sanz Finishes Top 10 at Dakar 2015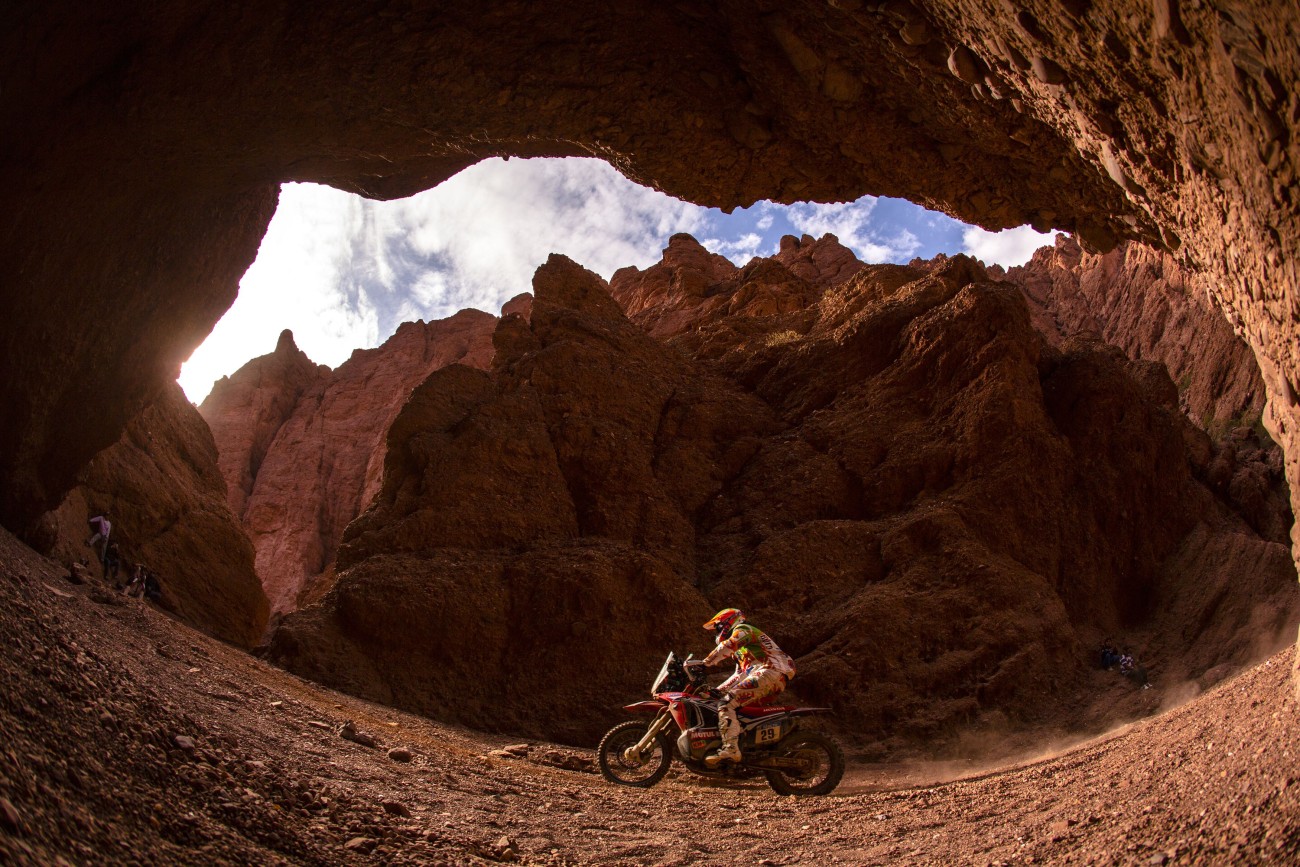 Women making history in motorcycling- Laia Sanz finishes top 10 at Dakar 2015!
While it's no small feat to compete in and finish the Dakar Rally on motorcycle, it's even more impressive to finish in the top ten. Last time we checked in, Laia was doing rather well, and had only a few more phases of the race to go.
From Laia's facebook, some photos and commentary on the last of the competition-
"Hello! Today I've been riding the bike for 12 hours, but I'm happy and less tired than yesterday. I'm still 8th and even if we're close to the end, this isn't over." (Jan 14)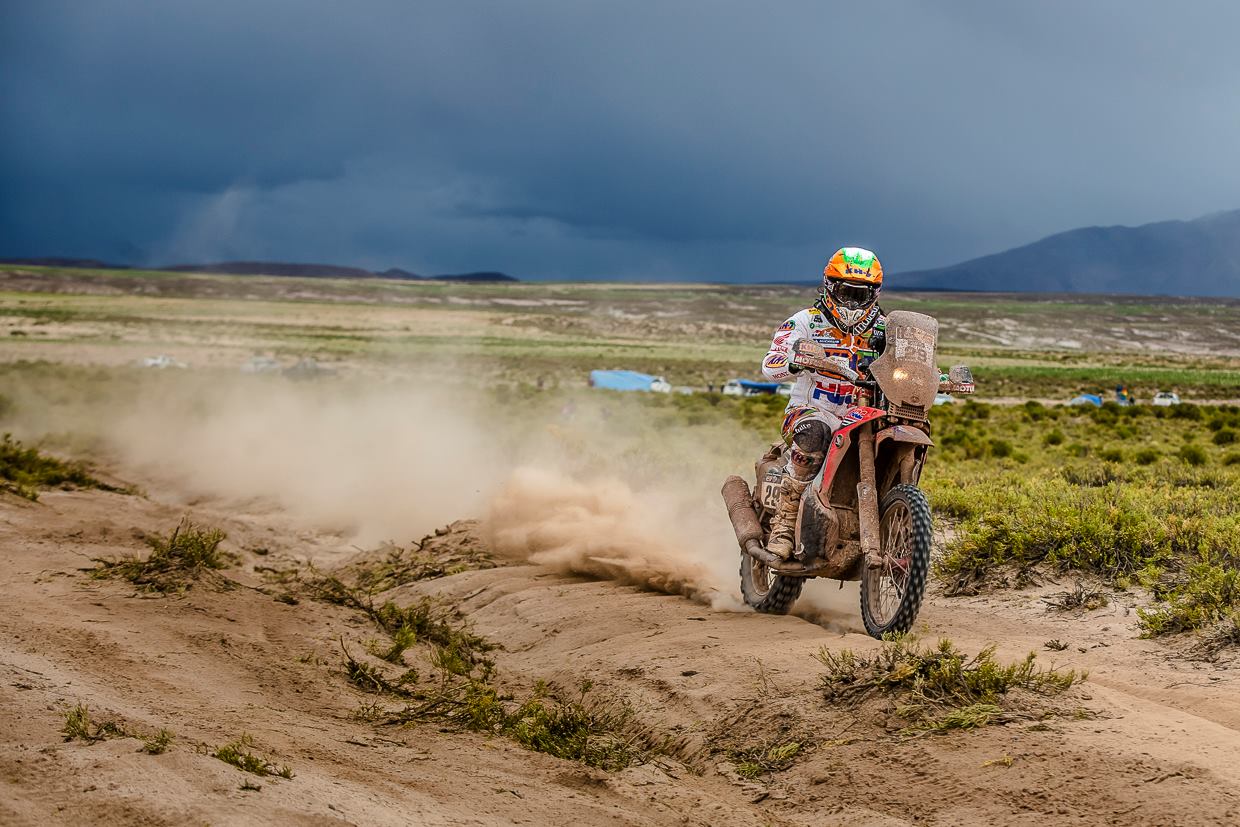 "This is almost done! Tomorrow it'll be a day to enjoy and live the moment with my Honda! Thank you everyone!"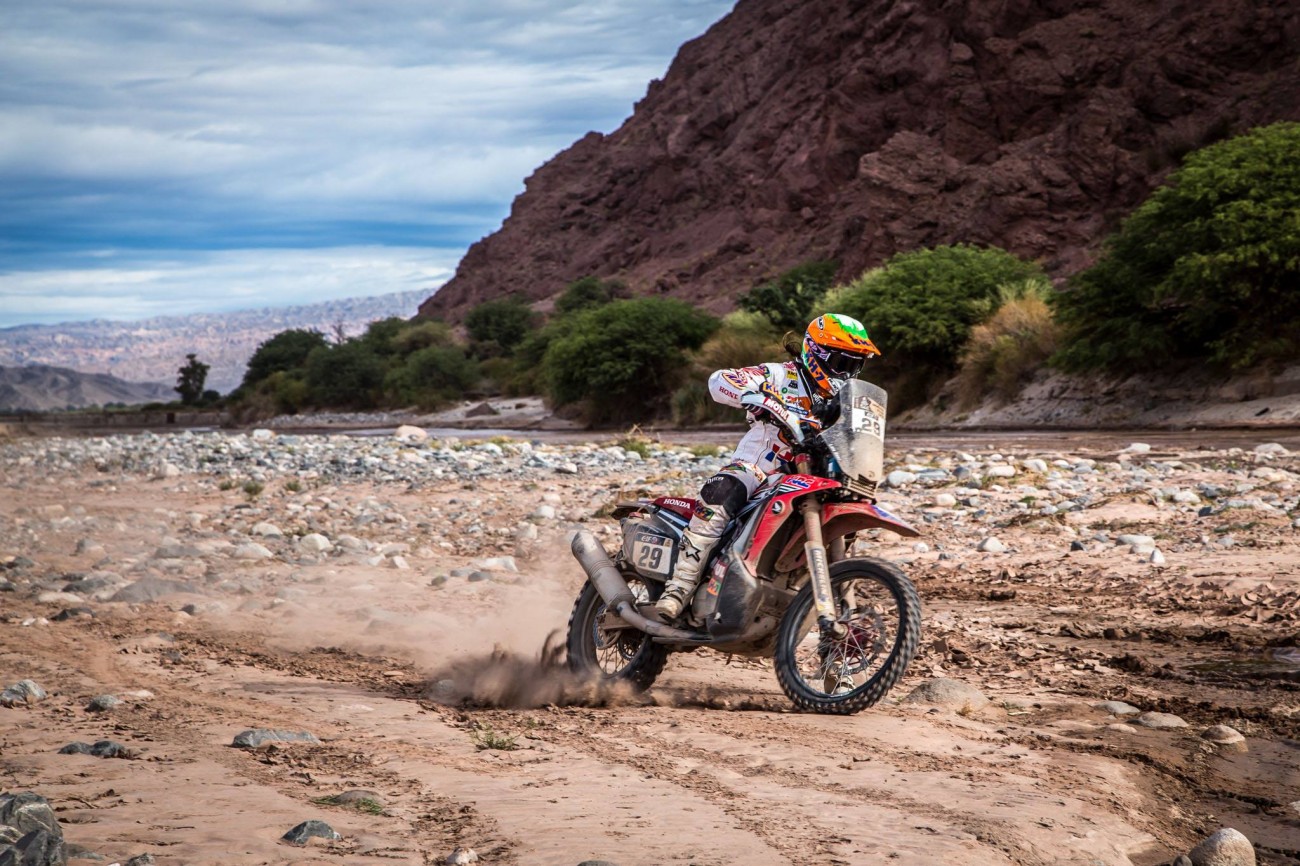 Fishing muddy but smiling, Laia completed the race and placed ninth.
"Finally! Thank you so much to everyone! Specially to HRC – Honda Racing Corporation for trusting me and giving me such a good bike, to KH7 for being always by my side, to all the sponsors for supporting me, to the team, to Alberto my mechanic and to Virginia who has been working with me every day during the Dakar Rally, to everyone that helped me, my family and friends and to all of you for following me and cheering me up every day! This is amazing!"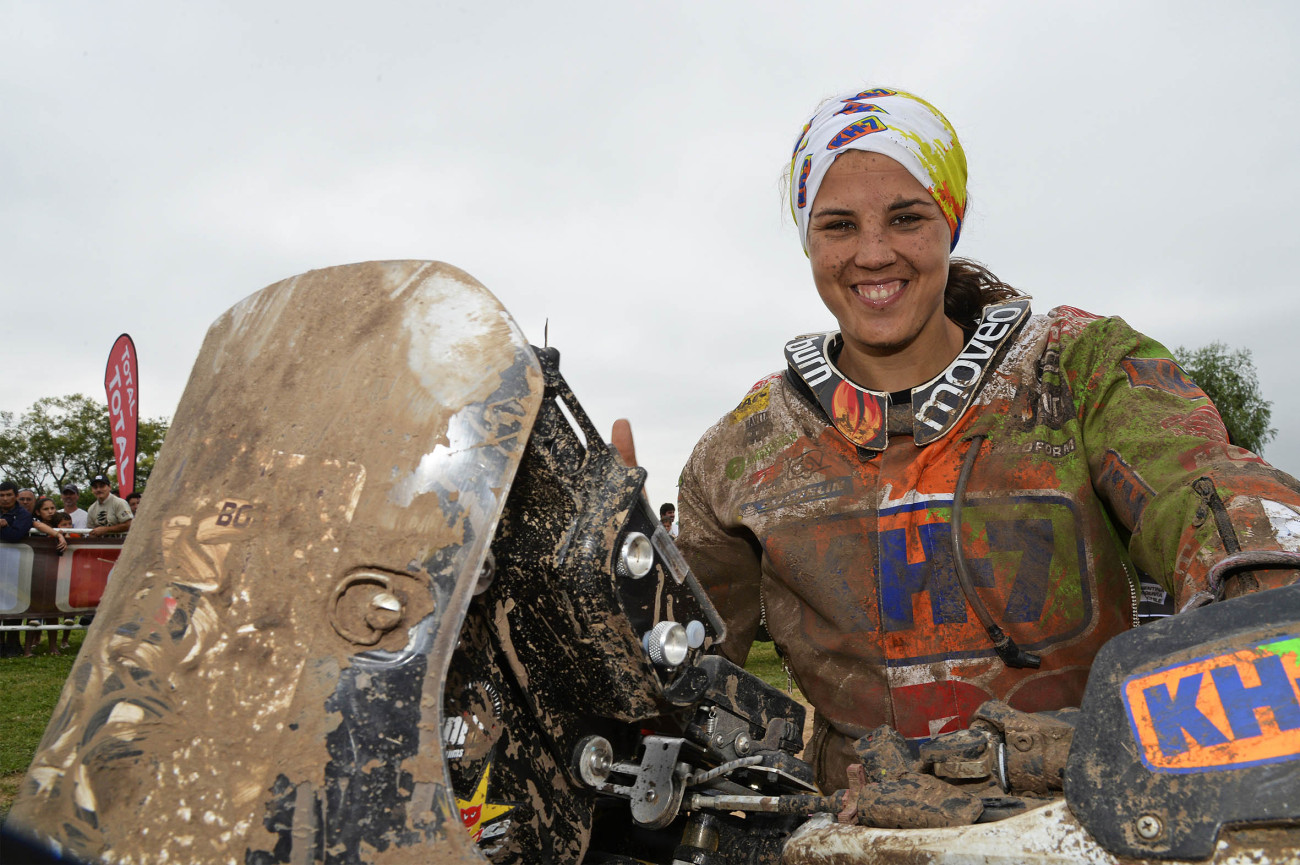 The event took competitors through Argentina, Bolivia, and Chile… all kinds of technical and challenging terrain. Laia Sanz is an inspiration, to say the least.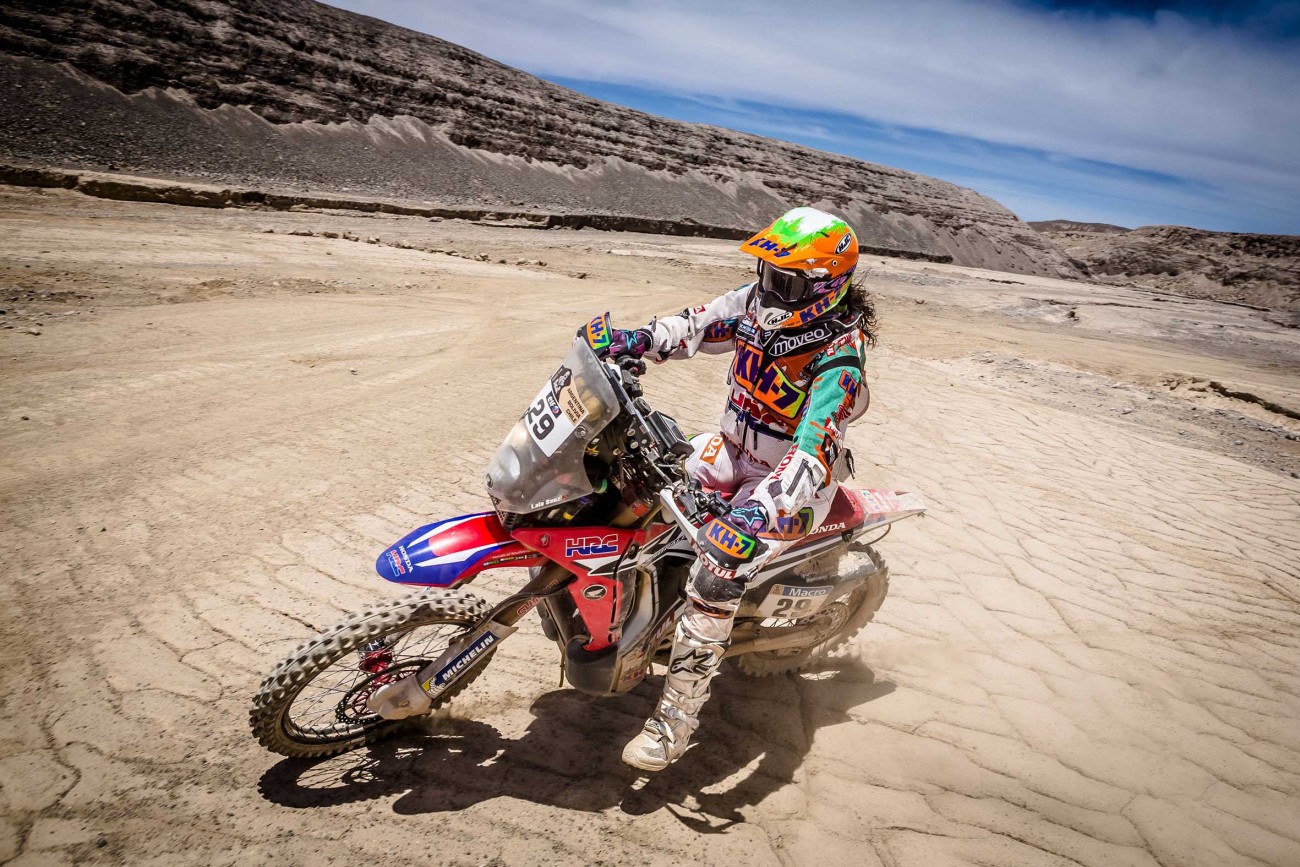 Follow Laia Sanz on facebook.

Um, so the Honda RC-51 is a fun bike… no surprise there eh?
Posted on January 21, 2015 in MotoLadies, News & Features by Alicia Mariah Elfving
One Comment

for "Laia Sanz Finishes Top 10 at Dakar 2015"