Motorcycle Racer Mary McGee 1975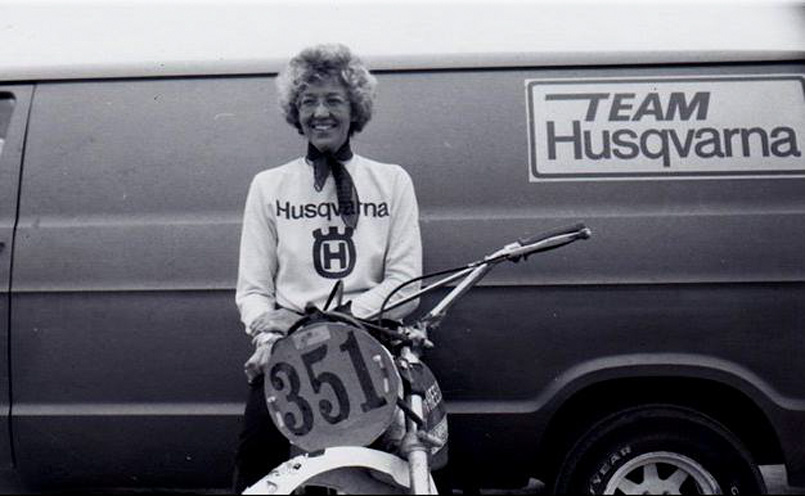 Mary McGee was a trailblazer, a pioneer, fearless, fierce… whatever you want to call it. Or she was on the race track, at least.
Mary was born on December 12, 1936 in Juneau, Alaska. In 1944, she and her family relocated to Phoenix, AZ. Eventually she met her husband, Don, who was an expert mechanic and introduced her to car and motorcycle racing. While a tall 5'11", Mary always described herself as "fast on my feet, fast with my brain, self-conscious and lacking confidence," however she had "no trouble with confidence on the race track."
McGee began road racing motorcycles in 1960, becoming the first woman to hold an FIM racing license in the US after passing an audition on a 125 Honda CB92, wearing a pink polka-dot helmet.
The photograph above was taken the day after the 1975 Baja 500. Mary noted, "540 or so miles… solo, on a 250 Husky. I am really proud that I rode & finished this race riding solo. Thanks also to Rolf Tibblin who told me that not only was I going to do it, but that I could do it no problem."
Related:

Twenty previously unreleased photos with the MotoLady built custom Ducati Monster by the incredibly talented photographer Jimmy Ban!
Posted on March 25, 2015 in History, MotoLadies by Alicia Mariah Elfving
One Comment

for "Motorcycle Racer Mary McGee 1975"