MuchoMoto MotoLady Go Build Something T-Shirts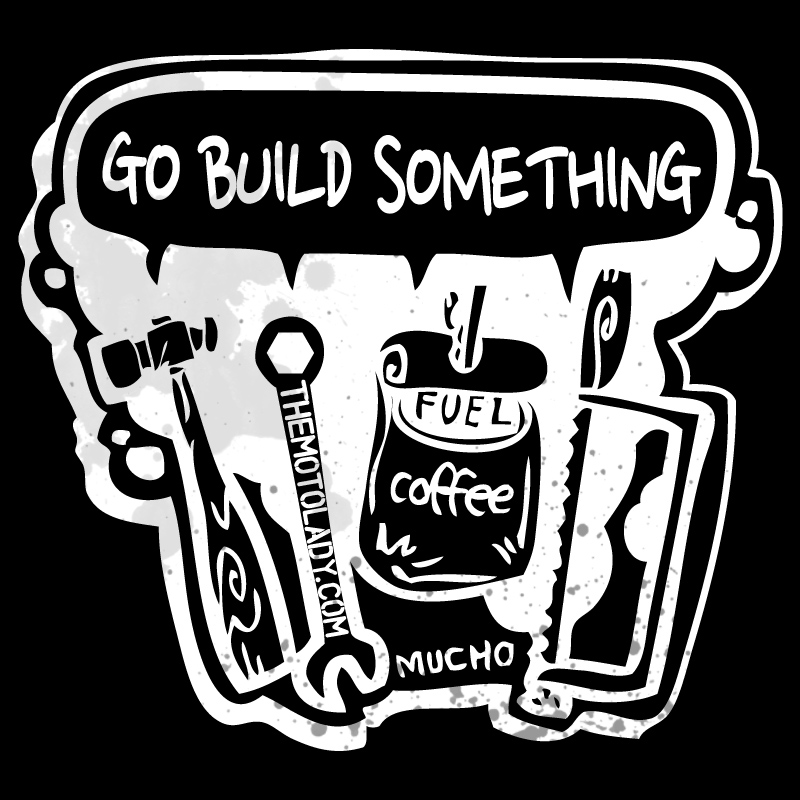 Doug Werner, aka MuchoMoto, does awesome "doodles" (as he calls them) which often feature motorcycles.
He did a couple drawings for exclusive MotoLady tshirts, which are available in the MotoLady shop for $30. One of my favorites is the Go Build Something t-shirt! A good message, indeed.
Here they are, Wolfy and I modeled for ya.
They're printed on super nice American Apparel black t-shirts and hand screenprinted in LA by Spectre Apparel!

A childhood photo of the world's only female Ducati Master Tech, Hannah Johnson, hanging out with biggol' bikers.
Posted on September 11, 2014 in Blog, News & Features by Alicia Mariah Elfving